Contrary to popular belief, or what any archaic industry exec would have you think, there is no set formula to writing a successful artist bio. What's most important is that it reflects who you are as an artist and the persona you have created. No matter if you're a producer, sound designer, or a creative, presenting yourself in an authentic and coherent way is essential to establishing your brand.
For example, on your website, it would be platform-appropriate to have an in-depth biography that breaks down some of your achievements and background. However, on Spotify, a short tagline might feel more apt.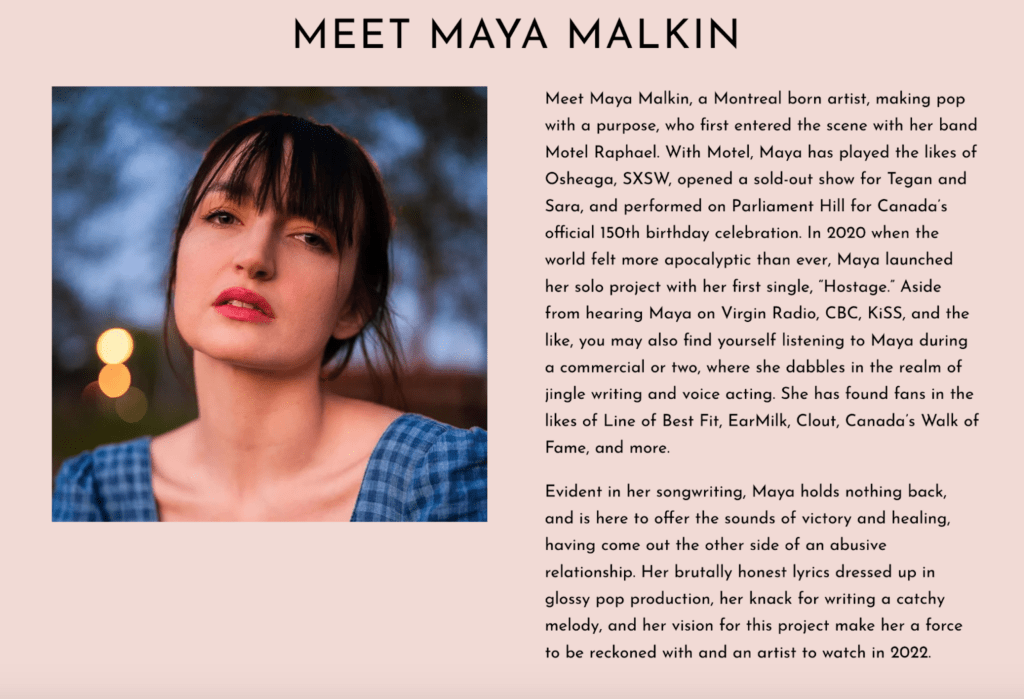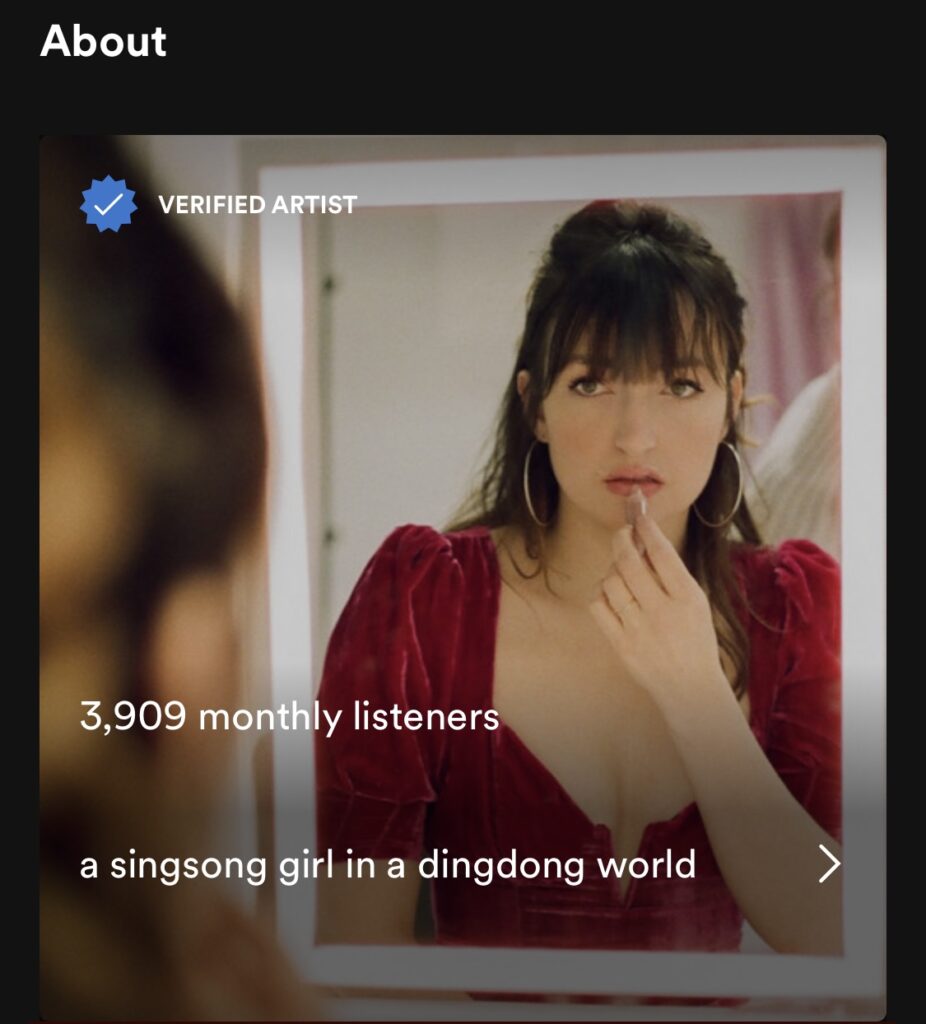 In fact, many artists have opted out of including a bio on Spotify at all, and instead use a curated selection of emojis or write a personalized message that gives listeners some insight into their personalities, rather than the traditional "I'm from, I have achieved, this is what's next," spiel.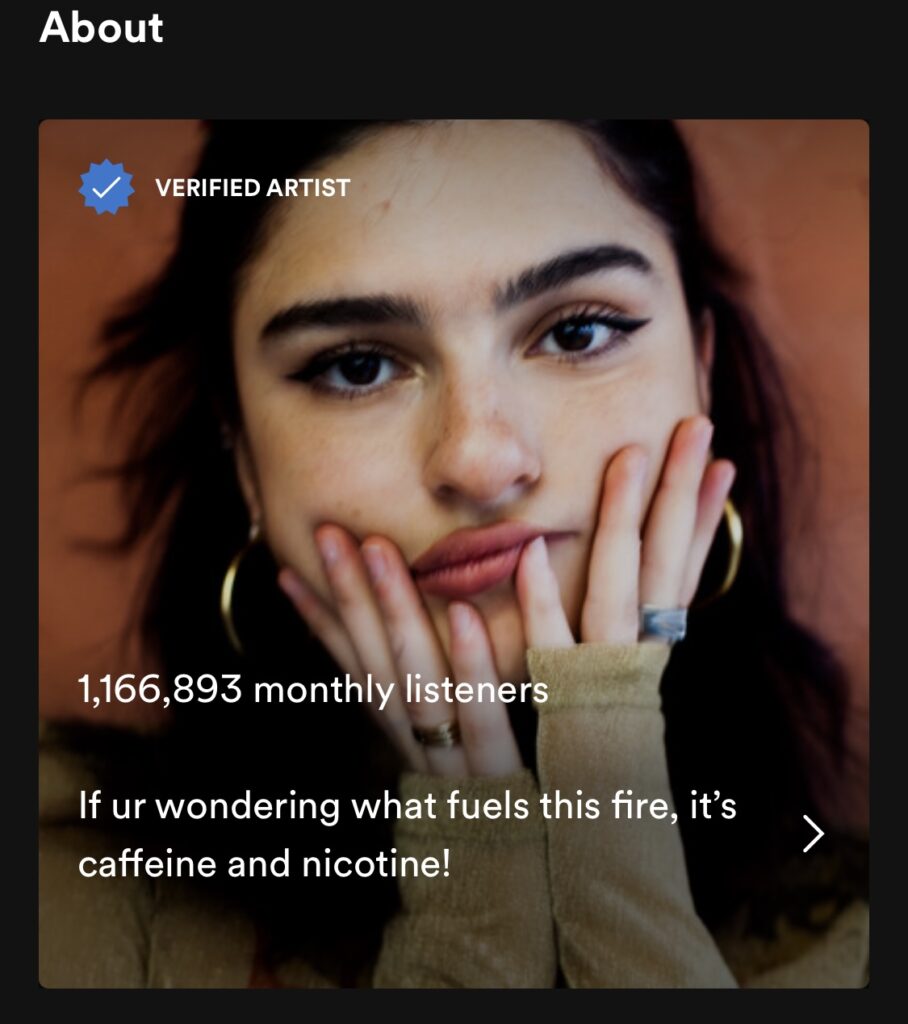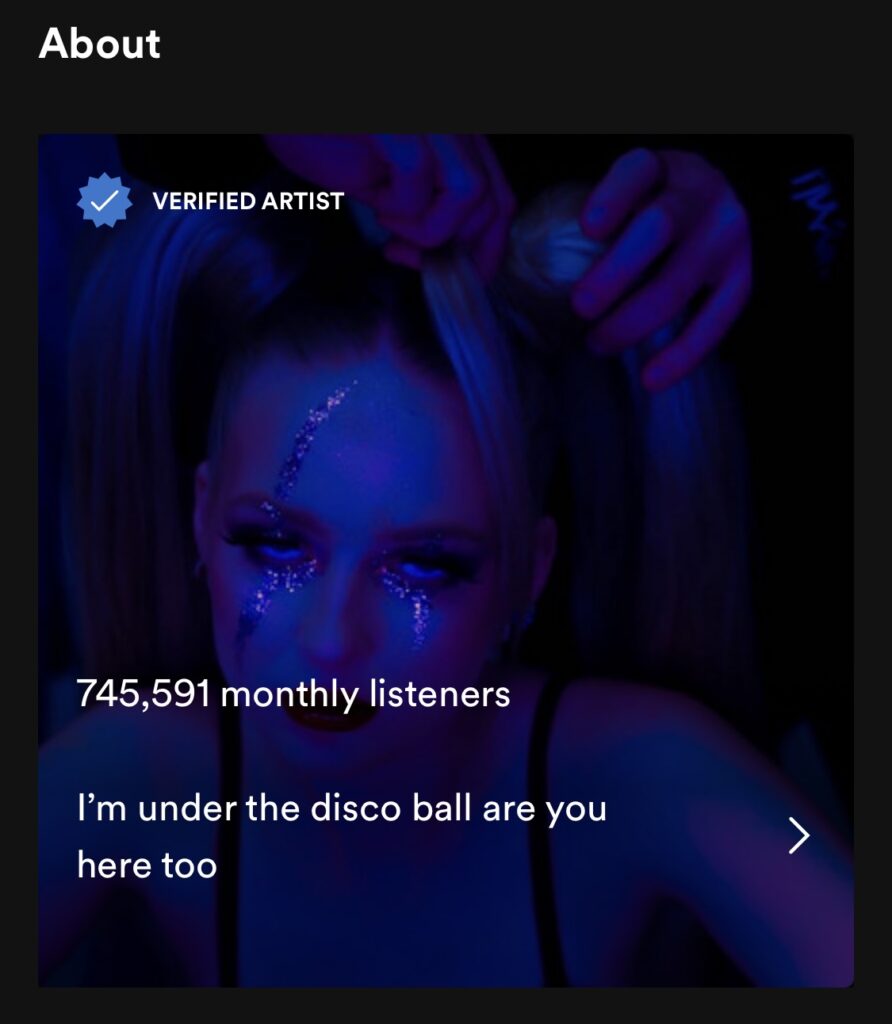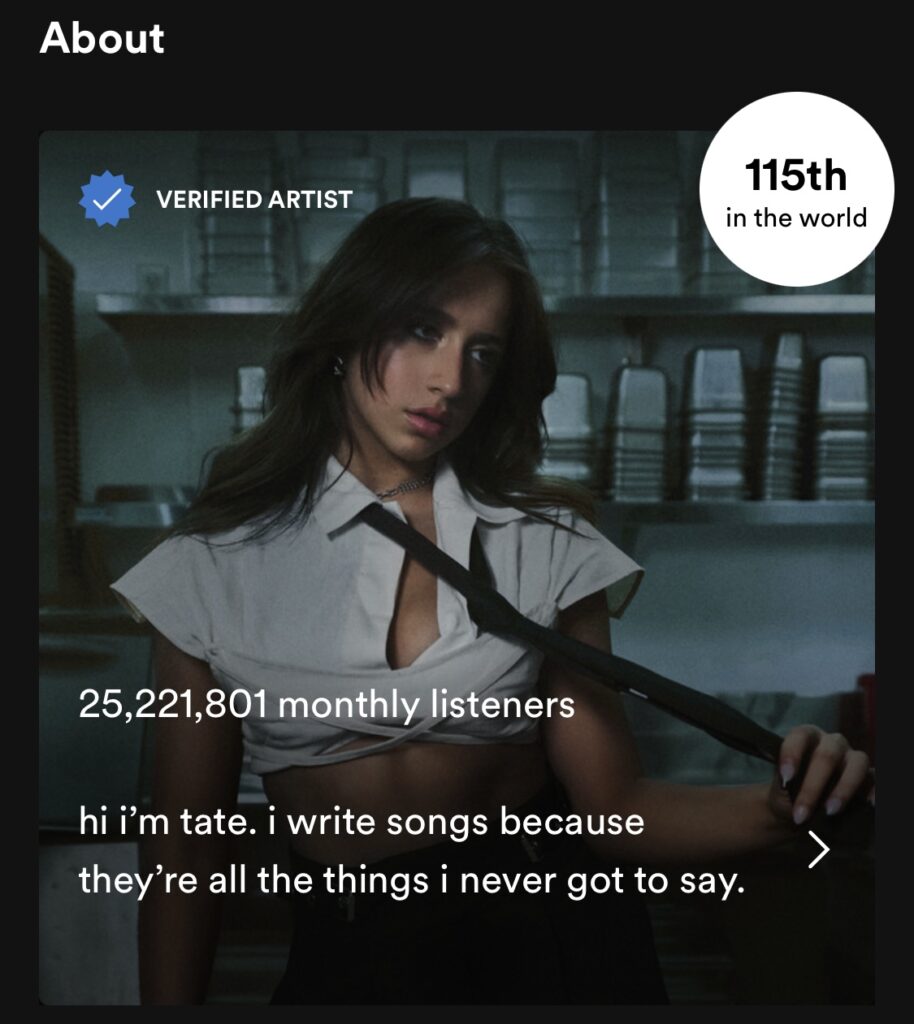 There can be an air of mystery or comedy to your descriptive texts that, without giving too much away, will still say a lot about you as an artist or as a person. In his documentary, Pepperoni Playboy, Mac DeMarco describes his genre as "jizz-jazz," which works for him, because a large part of Mac DeMarco's charm and success is directly correlated to his personality. It's important to remember that you can poke fun at the industry, and that not all descriptors for your project have to be so serious. Showing your personality and being true to yourself is what will make you stand out.
Something that can be incredibly helpful when tailoring your bio for different promotional purposes is creating a Google doc that contains a long-format bio, a medium-format bio, a short-format bio, and then taglines. This comes in handy when applying to play festivals, applying for grants, or email outreach, because you can just copy and paste the version of your bio that is most appropriate for the context and edit it accordingly.
But how do you know what type of bio you should include? Let's break down a few of the important platforms you'll need it for and some examples of different ways to get the most out of your text.
WEBSITE BIO
Your website bio will most likely be where you want to get the most in-depth about who you are and what you've achieved. If someone has taken the time to Google you, or to check out your personal URL, chances are they are genuinely curious about you and what you do. In the "About You" section of your website, it would make sense to include information about where you are from, where you're based now, your influences, notable achievements so far, and what people can look forward to from you in the future.
If you would like more information and examples, we have an in-depth section on artist bios in our How To Make A Press Kit article, click here.
FESTIVAL APPLICATIONS
This is where a medium format bio comes in very handy. Most festival applications give you a word limit for the bio section. Taking your long format bio from your website and compressing it down to include only absolutely necessary information and notable achievements will make applications like this a breeze.
GRANT APPLICATIONS
When applying for a grant, you're going to want to tell the jury as much about yourself as possible. In order to stand out from the crowd, you really need them to get a good understanding of who you are, what you stand for, what you've accomplished, and what you aim to do with the funding should you receive it. You will absolutely want to use your long format bio when applying for a grant. You can even build upon the long format bio you have on your website to give the jurors as much information as possible.
That said, navigating the world of grant-writing can be tricky. For more information about the different grants available to Canadian artists and how to get one, check out our post here.
EMAIL OUTREACH
Generally, people don't like reading long emails. If you're doing outreach to pitch your project to a producer, new management, or a label, keep it short and sweet. Include a few brief sentences that summarize the most impressive things about you or your project, and then include a link to your website and a note that says something along the lines of "if you'd like to know more about me and my achievements, click here."
You can also include a medium format bio in your sign-off, so it is under your name. That way, it doesn't take up as much space in the email, and it doesn't feel like an obligatory read for the receiver.
Example:
If you don't get a response, never be afraid to follow up a week or two later. A lot of industry people are very busy and miss a lot of the emails that land in their inboxes, or just need a reminder to respond.
Check out our Tips for Writing Professional Cold Emails for more dos and don'ts when email outreaching.
STREAMING PLATFORM BIO
As mentioned earlier, the streaming platform bio section is a really fun opportunity to get creative with your bio and/or taglines. Coming up with some snappy catchphrases for your project or emoji combos can really say a lot about you in a few words, and can hook a listener in.
Short format examples:
However, there are no real rules as to how to use this section properly, and a lot of artists include their long format bio here as well. So if that feels more fitting for you, go with what best reflects your brand.
Long format examples:
SOCIAL MEDIA BIO / TAGLINE
Like the festival applications, your social media bio has a word limit. This word limit is much shorter than most, so this is where having catchphrases, taglines, and emoji combos up your sleeve is the most useful. If you want your branding to be cohesive across multiple platforms, you can reuse the same tagline you used in your streaming platform bio.
There you have it! Remember, there is no wrong way to present or describe yourself, but having different versions and formats of your bio is incredibly convenient for the many platforms, applications, and outreach purposes you may need it for. Try to have fun, be creative, follow your gut, and don't be afraid to gas yourself up, because this is most definitely the place to do it. For more pointers, check out our Building An Online Presence article. Oh, and trust us, creating a Google doc you can copy and paste your bios from will make your life SO much easier. Happy writing! 💻🤠
Written by Maya Malkin
Illustration by Yihong Guo