It is well known that when it comes to the music business, there are a myriad of possible revenue streams. Whether you choose to engage in multiple domains or specialize in one, it's important to understand the intricacies of how these different revenue streams work – especially those that involve royalties – in order to create a complete picture of all the opportunities and earning potential available to you as a creator in the industry. From live shows to streaming to merch, the inner workings vary considerably.
One avenue to pursue is sync licensing. In a nutshell, sync (short for "synchronisation") licensing is when the owners of a song allow that song to be used in any kind of visual medium. So any time a piece of music is used (whether in full or just for a few seconds) in a film, TV show, ad, or video game, a sync license is required – and with the infinite amount of visual content being produced these days comes great demand and therefore opportunity for getting a sync placement. In fact, sync licensing can be one of the most lucrative ways to monetize your music, even as an indie artist.
In this article, we'll give you an overview of the different rights involved in sync and the associated royalties, as well as the key players you need to know and how they work.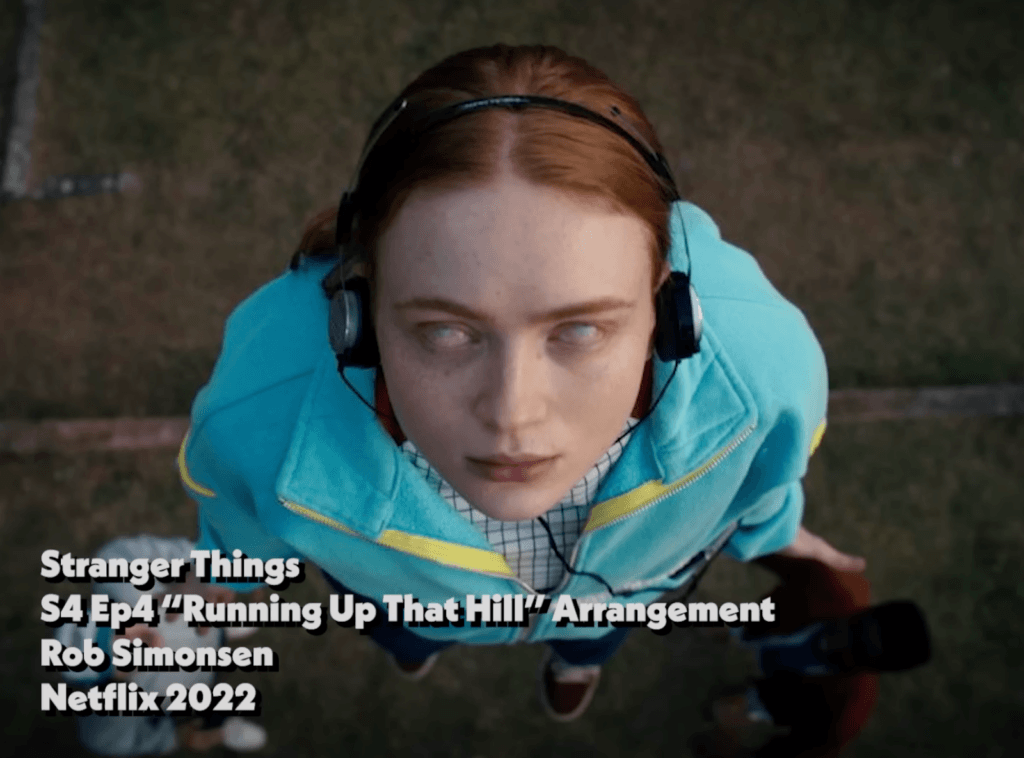 The Fundamentals
The first step to understanding how sync deals work is knowing that there are two sides of copyright (or ownership) on every song: the composition (i.e. publishing) side and the master recording side. A song's composition (the music and lyrics) are typically owned by the original songwriter(s) and/or a music publisher that represents the songwriter(s). A song's master recording (the sound recording) is typically owned by the artist who sang on the record and/or their record label.
In order for a song to be legally cleared for use in a visual production, all owners must sign off on it. This is a very important part of any sync deal, because if a song is used without an owner's permission, there can be serious repercussions.

Sync Fees & Royalties
In return for permission to use their song in a sync placement, the composition and master recording owners are each paid a one-time upfront fee: a sync license fee and master use license fee, respectively, which are almost always equal in value. This is where things can get exciting – especially as creators who often wait months to receive royalties for their work.
Depending on the type of production, budgets for music can really vary. For a low-budget cable television show or indie film, copyright owners can make a few hundred dollars. For shows and movies with a higher budget, it could be a few thousand, and could even go up to $10,000 or more depending on the placement. National ad campaigns and movie trailers can be extremely well-paid, earning you six figures just for the upfront fee alone!
You may be thinking, "Surely only very well-known artists get those types of sync deals…", but as we mentioned earlier, music by indie artists is actually often in demand because many productions don't have the budget necessary to license a major label track. They also sometimes like to use lesser-known music as it can add an element of novelty.
In addition to the flat fee that you receive as a copyright owner, you can also earn performance royalties on the backend as a songwriter and/or publisher for every time the placement is aired. These royalties are collected by PROs (performance royalty organizations) such as SOCAN, if you're Canadian. That is why it is important to register all of your compositions with SOCAN, whether or not they've been released, and to include the information of any of your co-writers and publishers as well, so that SOCAN knows who to distribute the royalties to.
​​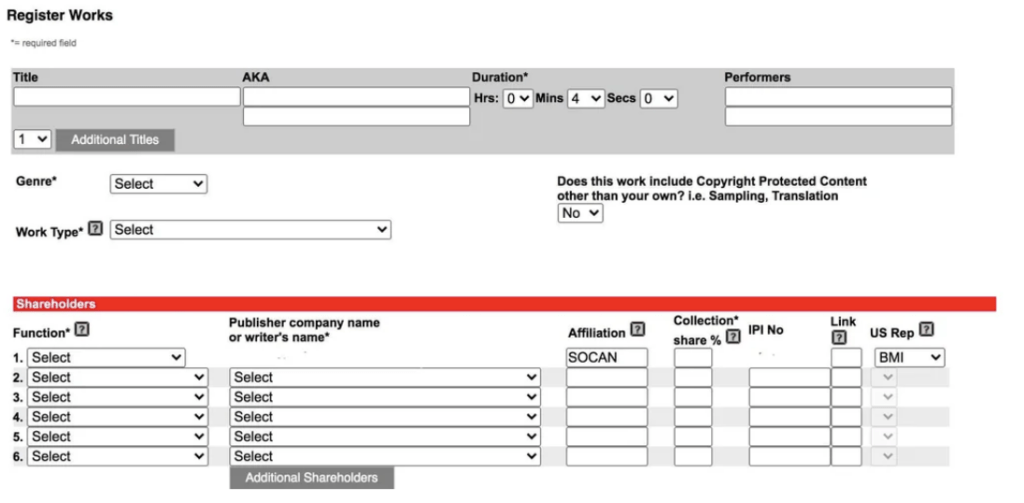 As you can imagine, there can be many owners/rightsholders involved in any given song, which means the clearance process can be tricky. This is one of the main reasons why productions prefer to work with middlemen such as music supervisors and licensing agents rather than licensing songs directly from the artists themselves.
The Sync Industry's Key Players:
Music Supervisors
Arguably the most vital role in sync licensing is that of the music supervisor. Responsible for both finding and clearing the music for sync placements, they are the link between the visual media and the music. They are given direction, sometimes in the form of a brief, by the producer or director of the project in question, for which they must curate a selection of songs that will bring the vision to life. Once supervisors find the perfect track (with approval from the production), they have to make sure it can be cleared and are therefore typically highly knowledgeable in music licensing practices.


Though it seems like a glamorous job – and we're sure it can be – it is also very high stakes and fast-paced. Decisions sometimes need to be made quickly and music supervisors have to be absolutely sure that they can place a song without any legal consequences. Unfortunately, many artists aren't well-informed on the procedures involved in sync licensing and can often overlook certain legal details when giving permission to license their song, which can lead to problems for music supervisors later on.
For example, if you use a sample in the production of your song but didn't get permission to use it for that particular sync placement, the creator of that sample may seek legal recourse. Or say, your co-writer verbally agreed to a 50/50 split of the composition, but forgot to mention that they have a deal with a publisher. The publisher must also give their permission for the song to be used in a sync placement.
Though you can, as an artist, build relationships with music supervisors and work directly with them, they typically turn to third parties such as licensing agencies when looking for a song, because they understand the business front to back and can be trusted to avoid any legal issues.
Sync Licensing Agents
Sync licensing agents work as representatives for artists, where they clear the rights to your music and pitch it on your behalf to music supervisors to be used in TV, film, and so on. This alleviates any legal worries and gives you the considerable advantage of all their relationships and connections in the industry. In return, they take a percentage of your upfront sync deal fee and, sometimes, a percentage of your publishing as well.
The terms of a licensing agency deal can vary, and you should consider them carefully before signing. One important thing to note is whether or not the deal is exclusive, meaning that they have exclusive right to pitch that particular song (or even a catalogue of songs) and therefore no other agency or third party can do so. From big agencies like Zync Music and Secret Road to boutique agencies like Lyric House and Marmoset, it's important to weigh your options and find the right fit for you.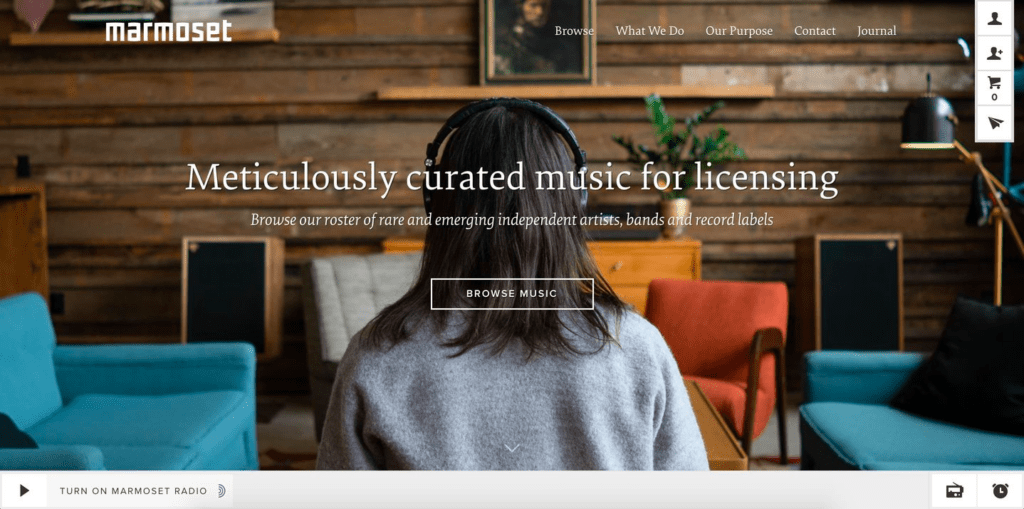 Music Libraries
Another source music supervisors can turn to to find music are music libraries. Libraries are different from agencies in that they generally do not actively pitch your music. Rather, your songs will sit in a much larger pool of music and you can therefore expect fewer placements, lower payouts, and different terms from an agency deal. That's not to say that you shouldn't put your music into libraries, but simply recognize the different approach and understand that not all libraries are equal in terms of what they can offer. Do your research!
Similarly to agencies, a music library can be exclusive or non-exclusive – or both, like Audiosocket and ASX or Music Gateway. It can also be easier to submit your music to libraries than to get an agency deal, especially if you're just starting out, as many agencies don't accept unsolicited submissions. You can also target them based on genre or other categories, such as instrumental libraries like PremiumBeat.
—Final Notes—
Not only can licensing your music be highly profitable, but it can also be great exposure for your music and lead to other fruitful opportunities. It's an exciting way for fans and industry folk alike to discover your work. Of course, while there is more demand than ever before, it is still a very competitive field. Stay tuned for our upcoming article where we'll dive deeper into how you can get your music licensed for sync.
Written by Andria Piperni
Illustration by Yihong Guo