Vinay Vyas, who goes by I Am Vinay when he's producing, went from spending his rent money on plugins to working with artists like Nicki Minaj and David Guetta. The now Grammy-nominated producer has scored multiple songs on the Billboard Hot 100 and created an original song for the Marvel movie Venom. How did he go from making beats in his bedroom to working with the top in the business? Well, Vinay joined us from Lisbon, Portugal to give us some insight on all things beat making, networking, and creating a long-lasting career as a producer in the music industry.
RAC: When you first started producing, what was your main career goal?
Vinay: When I first started, I was just having fun. I downloaded a copy of free loops in college and was just playing around and making beats. Once I had some beats ready, I put them online on a website called SoundClick. SoundClick is a huge network of producers making beats, putting them online, and monetizing their work. By getting in touch with these producers, I learned a lot about the business of monetizing instrumentals online, exchanging contacts, and collaborating, giving me a better idea about what career path I wanted to take. Eventually, I got to work with them, which led me to meeting other producers.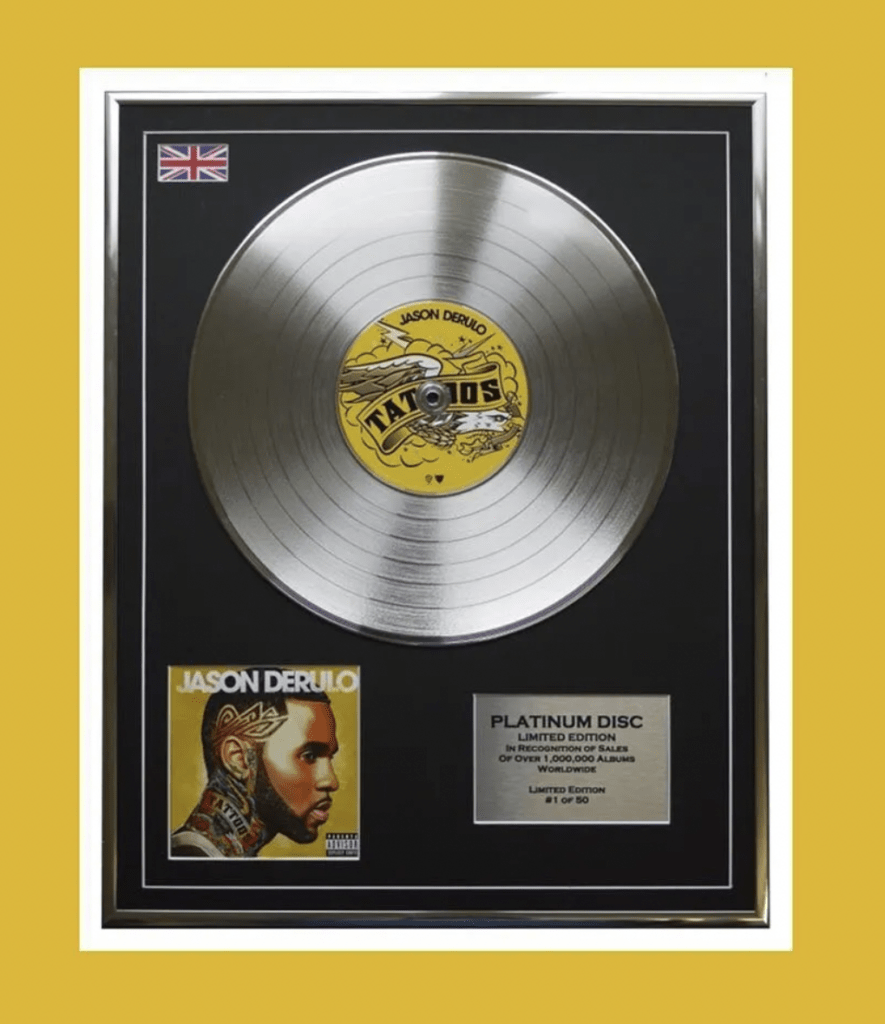 RAC: What educational, mentorship, or other development resources have helped you grow into a top-tier producer?
Vinay: My first mentorship was with a producer named Kane Beatz. I met him at a nightclub in Florida and sent him some of my tracks. He called me back the same night and said that he wanted me to work with him at his studio in Atlanta. I got to live in his big house with all these studios, which was really cool. I was able to work side by side with him, and we collaborated on tons of music – that was a huge learning experience. I have much appreciation for Kane Beatz.
I was also able to go with Kane to studios all over Atlanta, Miami, and Orlando to record with some pretty well-known artists. As that was happening, Kane was sending off demos to his publisher APG (Artist Publishing Group), run by Mike Caren. Eventually, the music that Kane and I were making together caught Mike's attention. After putting together an awesome portfolio and doing a few more sessions, we flew out to L.A. where I met with Mike and played him some music Kane and I were making. Just a few days after that meeting, Mike offered me a publishing deal.
RAC: What are some essential skills and tools you think every beat maker should have in their toolkit as early as possible?
Vinay: I'd say one of the most important things is understanding the song as a whole, as opposed to just focusing on beats. Although making lots of beats is fun, at some point it's important to understand where the songwriter and artist fit in.
As a producer, you need to learn how to record vocals and melodies, and create songwriting melodies that work with the beat. That way, you're sure not to get pigeonholed in the beat maker category, which stops you from stepping into a studio and recording with an artist. Learn how to track vocals and get the best performances. That's a whole other "school", and I'd say that's really the most important one.
It's essential for every beat maker to be proactive, network, and to understand what an invaluable resource the internet is. There are unlimited amounts of information, connections, and possibilities readily available. You should optimize your use of the internet to sharpen your craft in any way, but especially the social aspect. Because if you are just a beat maker making tons of tracks without any outreach, no one will hear what you're working on.
RAC: Nicki Minaj, Flo Rida, and The Lonely Island; those are some insane credits! Can you break down how the opportunity to work with these major artists came about, and what led you there?
Vinay: The Lonely Island was actually our first placement, funnily enough. They were the first band we worked with after Kane and I signed our major publishing deal. At the time, Ben Maddahi was working at the Artist Publishing Group, and he sent our work to Andy Samberg and the Lonely Island crew. They loved what was going on, and ended up picking two or three tracks. It was a great experience working with them; they threw a lot of cool featured artists on the tracks, like Robyn and T-Pain. They paid us fairly, generously, then did all the splits fairly as well. It was the easiest band I've ever worked with! Huge shoutout to them.
My work with Nicki Minaj also came through working with Kane Beatz. Kane had done a few songs for Nicki over the years – I think he's done several on each one of her albums. He worked on her first album, including "Super Bass" with JMIKE. She later reached out to him for The Pinkprint, which led me, Kane, JMIKE, and The Mad Violinist – a violinist and producer – to come out to L.A. and create an insane batch of music from which Nicki picked out a couple of tracks! We worked on two tracks specifically, one of them being "Bed of Lies," written by Breyan Isaac and featuring Skylar Grey.
Flo Rida is signed with Atlantic and at the time he was working very closely with Mike at APG. That's how working with Flo came about; he was an artist we were seeing in the studio, someone we were actively pitching to. We knew we were eventually going to get a song with him, which ended up being "Hello Friday" featuring Jason Derulo.
RAC: As a producer on a Grammy-nominated album, what do you think sets the top players apart from everybody else?
Vinay: Good energy. Knowing how to be in a room with different kinds of people. Patience. Perseverance. Persistence. Discipline and drive. When you get to the top leagues, everybody is so talented. Everybody can do the same things.
What separates the top players from everybody else is that they just know how to get the best out of an artist in a recording session. They know how to create sonic beds in which the vocals will sit nicely. They know how to do it all in a way that's effortless and stress-free; that's really important to note for beatmakers when they're switching over to producing.
Put yourself in rooms with people who are writing lyrics and melodies – it doesn't matter if they're top tier-writers or if they're just friends of yours who want to learn. Then, work on your chops as a producer; listen to what these other artists are singing and recording. The whole process isn't just about recording, it's about your relationship with the artists.
RAC: What would you say to students who want to pursue production professionally? What are some things you wish you knew when you started?
Vinay: I wish I knew that everything I bought in terms of audio software and equipment would be useful. What I mean by that is when I first started making beats, I didn't have any money, but as soon as I started making a few dollars on music, I would spend it on equipment or on software. Every time I spent it on those things, I always thought "I don't know if this is the right move or if I have enough for rent, but I'm going to buy this crazy VST". It always paid off. It's important to be investing money in quality software, so do the research and find what's good for you. Once you find something that's very useful, it'll increase your efficiency, improve your workflow, and make your sound better.
I also wish I knew the importance of switching from beat making to producing earlier on in my journey. The online beat making community just has fun making beats, but at the time I was coming up, there was very little information on how to make that transition from making catchy beats on your computer to actually being able to sit in the studio with a huge artist and know how to get the best out of them, how to inspire them, how to get a song. And that's really what anybody who's making tracks on their computer is after.
RAC: How did you make your most important industry connections, and what advice would you give new producers if they are struggling to network?
Vinay: Networking is always a strange thing. Yes, it feels weird to just reach out to somebody you don't know to try to build a relationship with them. But honestly, that's how a lot of people have made it, including myself. I started putting my work online, but I made sure that my approach was different. I didn't just make tracks and send them to people's personal emails or through their Facebook DMs; I had a website, and I poured a lot of time and money into it. Eventually it started getting good rotations, capping off at around 16 million plays. My goal was to build a presence.
Of course, if there's somebody that you really want to get to know, and you've studied everything they've done and are super inspired by them, you can send them a very honest message, saying something like, "I look up to you, and everything that you release, produce, and mix, just connects with me. I'd love to be mentored by you or learn from you". Or you can just let them know that you're inspired by them. I would urge people to find a genuine way to reach out instead of just copying and pasting a message to thousands of people.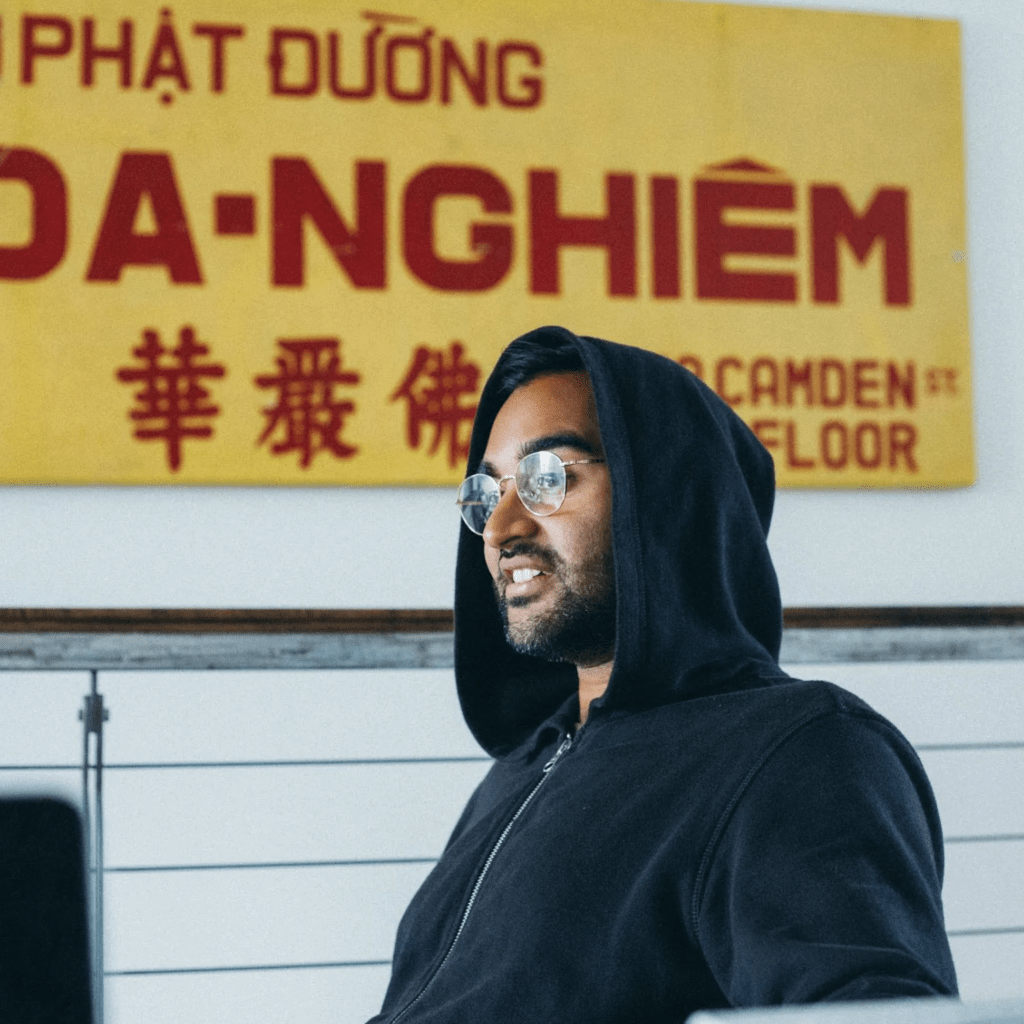 True, you may shoot fewer shots since you're not writing super personalized messages to ten thousand people, but the ones you shoot are going to be solid. Someone will read what you wrote and understand that your life has truly benefited from their work, which means there's a higher chance that they're going to respond to you.
RAC: In your opinion, should emerging beat makers build a varied portfolio encompassing a wide range of styles, or focus on developing a consistent, unique sound?
Vinay: If you're an emerging beat maker, I think it's good to be versatile and to know your way around different genres, especially pop, dance, and rap. You don't need to have in-depth knowledge of all of the rhythms, but you should know the basic grooves and have samples so you're always ready to get a project started. That being said, it's always good to have your unique sound that you can bring to any genre. Figuring out what speaks to you takes time, lots of experimenting, beat making, and messing around in your DAW. So, find out what you like and then apply it to different genres.
—Final notes—
There you have it folks, according to Vinay, some key points on your path to success as a producer are to invest time in your craft, to put yourself out there, to be proactive every step of the way, and to always be prepared for career-changing opportunities because you never know when they'll present themselves.
Up next for Vinay is a whole lot of new music with up-and-coming artists from all over the world, projects he says will be very interesting to a publisher and eventually a label. So, keep an eye out for his name on some of your favourite artist's next releases. "I'm really looking forward to making big noise in Canada with some artists whose level of talent is shocking. We've got a lot of talent, right? It's always good to hear work from Canadian performers."
Text written by Maya Malkin
Illustration by Yihong Guo