Montreal born and raised Andrew Pololos found his passion for music early on. He first learned the ropes as a young teenager, mentored by his father who was a part-time wedding DJ at the time. Fast forward to today, Andrew is an accomplished house DJ and producer who has played at renowned events and venues around the world, has a JUNO nomination under his belt, and has recently opened his first nightclub in his hometown.
He took the time to chat with RAC about the different aspects of his career as a DJ and music producer, and how he got to where he is today.
RAC: You started DJing before you were old enough to play at nightclubs – can you tell us where it all started?
Andrew: I started doing school parties and sweet 16s, and then eventually throwing my own parties with my friends. I then started promoting for a nightclub at 17 years old and began doing the opening sets until I was eventually ready to handle a night alone.
RAC: How did you create those first gig opportunities for yourself as a young talent just starting out? Would you say that networking was an important part of that process?
Andrew: My cousin and I networked with everyone we met and literally wore our brand on our chest. It's important to show face in this industry. Organic and personal promotion are way better than social media in my opinion.
Facebook was on the rise at the time and we really pushed hard on social media, but more importantly, organically within our circle of friends. Our passion superseded everything and I think club owners, promoters, and bookers saw that in us.
We made a mashup of two tracks and sent it to the biggest booker in the city via Facebook message. I think it's super important that you send music along with a short and sweet message when emailing a key person. You need to send a solid piece of work that will peak someone's interest. One of the tracks in our mashup included a new hit song by an act that was coming to Montreal on tour. So I think the booker wanted to give a fresh act an opportunity to showcase their stuff and he admired our drive. So at 19 years old, I got our first gig opening for a big act, and then came the second, and then the third.
That booker then went on to open New City Gas, a 4600-person capacity supervenue, and I've been working weekly there ever since.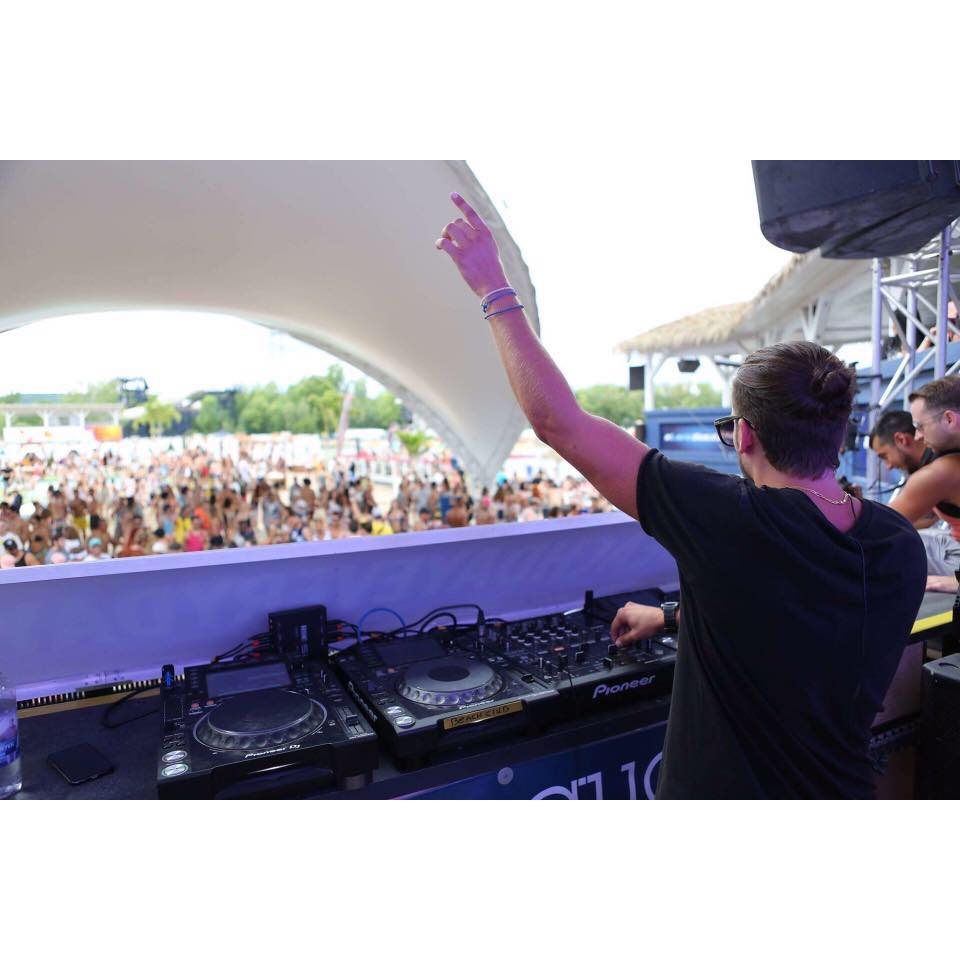 RAC: How did you make a name for yourself in the Montreal scene over the years to get to where you are now – booked every night at all the hottest spots?
Andrew: Thank you for the kind words.
It's important for me to grow my career somehow, some way, every year. An important part of that is to continuously improve my craft and push to do more and be better. Building new relationships and maintaining old ones is also really important. Pushing boundaries outside the city and internationally also helped propel my reputation locally.
RAC: Can you tell us how you broke into the international scene?
Andrew: I was fortunate to be doing my thing one night at the club, and a friend of mine introduced me to the event manager for The Yacht Week Worldwide. We spoke briefly, and I think she had a great time because she was dancing on the speaker all night. The next day I received a contract, and a couple months after that, I was playing in Croatia.
My best friend tagged along and took so much content for me. So I was able to post a lot of cool new content like live DJ sets at these epic parties and really sick DJ photos at some awesome outdoor venues. All the promoters, DJs, and owners back in Montreal saw me playing abroad and that automatically gives you more credibility as a local DJ coming back home. From then on, I felt like I entered a new tier and gained more respect from my peers. I could to charge more for my services too because I was able to consider myself an 'international' DJ.
After that first break, opportunities started snowballing and then came other opportunities around the world.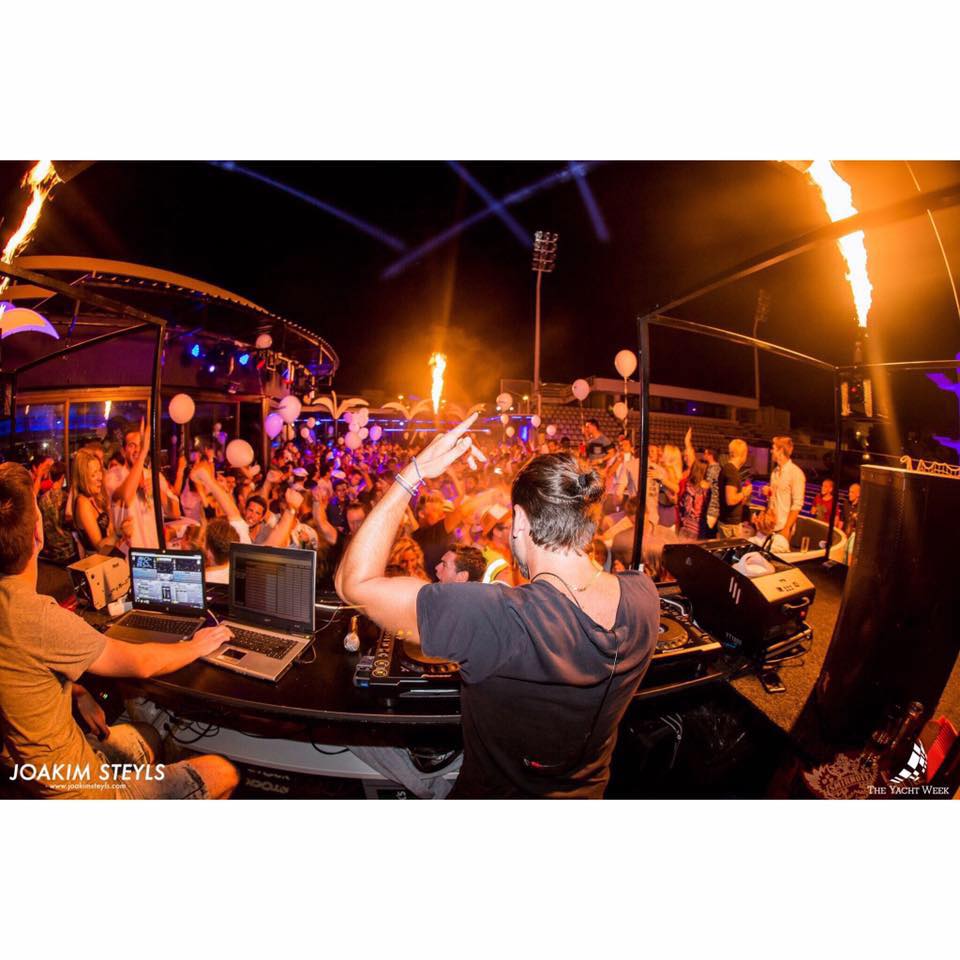 RAC: Another great example of where networking can lead you!
As a DJ, you're an artist but you are also selling a service; you are a business. What business advice would you give to aspiring DJs to help grow their career?
Andrew: My advice would be to be persistent and not get discouraged or give up. Opportunities won't miraculously fall from the sky so you need to work hard and make them happen. Stick to what you believe in and good things will come. That also means saying no to opportunities that don't fit your brand. So many more experienced DJs, promoters, and club owners gave me a chance and still hire me a decade later.
It also goes without saying, it's important to stay humble and kind.
RAC: You were signed to Aquarius Records in 2019. How did that opportunity come your way and how has it changed your career?
Andrew: I started off releasing music independently on SoundCloud and then with music blogs. I then tried releasing a few singles with labels in hopes that they would market my music to a wider audience. It was only after I released a single with Aquarius Records called 'Never Be The Same' featuring Andria Piperni that I really saw the potential of working with a record label that has great contacts in the industry. After that successful single, we decided to sign an album together, which was so much fun and such a big learning experience in regards to how much work goes into the release of an album.
There are thousands of songs being released every day. So of course having a good track is the most important, but it's also ideal to have a team behind you supporting and pushing your music.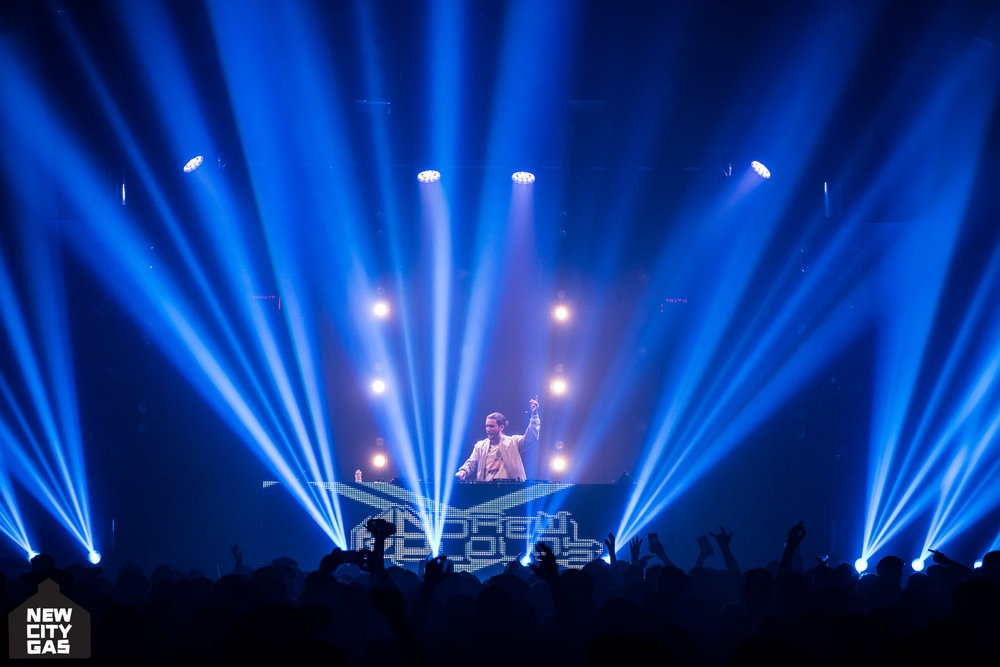 RAC: How do you stay motivated as a creator? Any advice for when you're feeling stuck?
Andrew: DJing for me is the best way to test out tracks and see what works on the dancefloor or not.
Traveling and hearing other DJs also always makes me come back home feeling inspired and motivated.
RAC: Do you have a method when it comes to dividing your time as Andrew the DJ vs Andrew the producer/creator?
Andrew: Between gigging, producing, and running a nightclub, I don't get much sleep nowadays, but it's the sacrifice you have to make in this lifestyle.
In the summers, I gig more and have less time to produce, so I try to get all my yearly releases done and planned out during the winter.
RAC: You created an online course called How to DJ. What aspect of DJing do students tend to struggle with most?
Andrew: I think a lot of artists and creatives struggle with the business side of the craft. It's important to be knowledgeable of the fact that there is way more to it than just having talent and being a good DJ.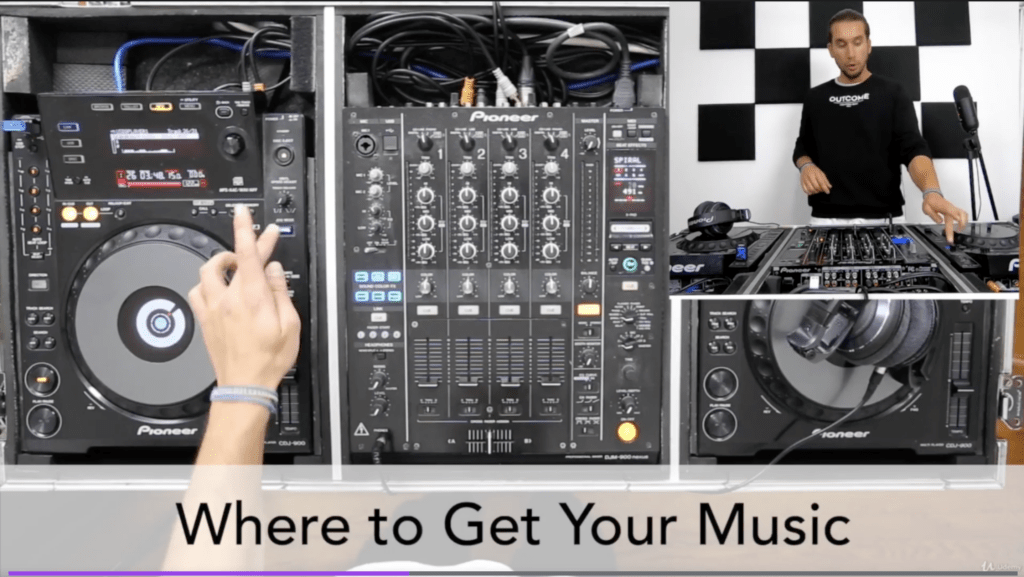 RAC: Speaking of the business side, you recently opened your first ever nightclub in Montreal, Francesco's. How did the idea for this venture come about?
Andrew: It was always a little dream of mine to own a nightclub. After so many years of working in clubs and for other people, I figured it was time to grow my career and also to give other DJs a platform to showcase their craft.
RAC: Any other future aspirations?
Andrew: My life goal is to travel the world through DJing. I'd like to grow my popularity and fanbase to eventually play bigger shows and headline major festivals.
The rest will follow and fall into place.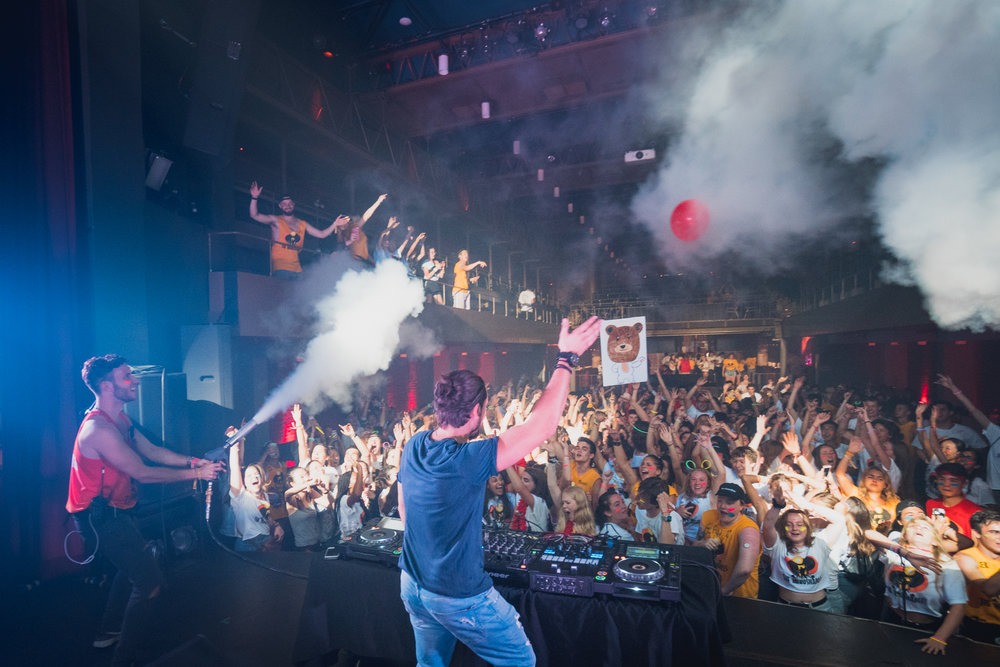 RAC: What does being a DJ and producer mean to you?
Andrew: We all know how powerful music is. So for me, being a DJ and producer means to bring smiles, happiness, and dance to other people. It's always been a celebration of life and existence for me. It's a huge blessing to be able to evoke these positive emotions through music and art.
—Final notes—
Andrew's career is a prime example of how far you can go with hard work, determination, and great networking skills. He is a big advocate of learning through trial and error, as well as from others in your field who have more experience. Despite all his success, he still believes in "always striving to evolve", and when asked about the most important lesson he's learned so far, he responds, "Patience! In a DJ set and in life. Good things take time."
Text written by Andria Piperni
lllustration by Yihong Guo