So you've set the groundwork for your first big tour. You've mapped out the most logical dates, located your audience and found similar-sounding artists to play shows with, harnessed social media connections and community support, and have all your travel and accomodations booked. You're this close to taking the stage and sharing your music with new fans far and wide.
Before moving ahead, there are a few last essential logistics to tackle. One major – and admittedly daunting – component on your tour planning checklist can't be put off any longer: finances.
Budget and Rentals
Your first big tour often comes with a hefty bill. As an emerging artist, it's important to carefully plan your budget. Without a team, you'll likely be covering costs on your own, so consider all the different expenses you might incur on the road ahead of time – and make sure you've got enough saved up so that you don't end up in the red.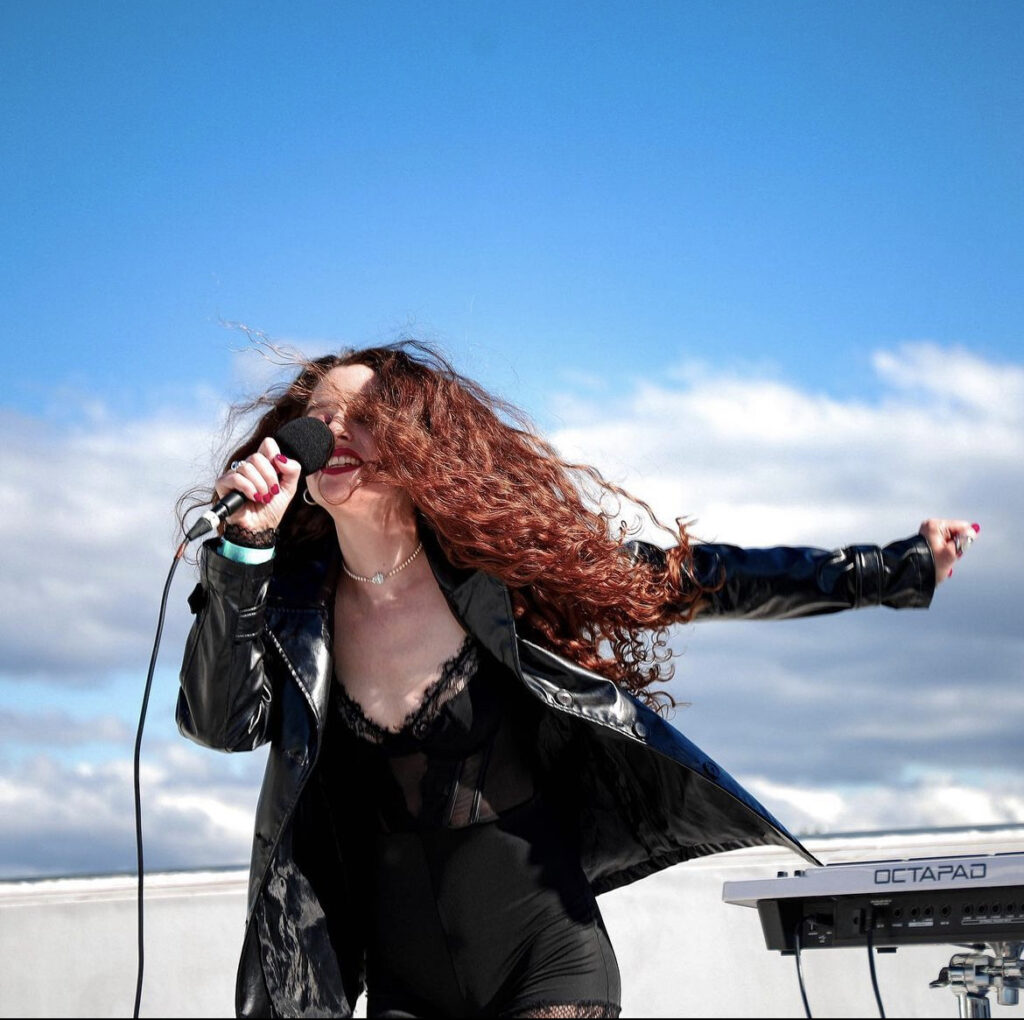 Depending on how you're getting around, you'll have to prepare for travel costs such as renting a vehicle, paying for gas, Uber rides, and/or booking flights, bus, or train tickets. Your travel itinerary also impacts what kind of gear you need to pack, which once again requires that you be strategic. In part 1 of this series, Your First Big Tour: How to Plan, Pack and Prepare, we discussed the benefits of splitting your tour between two sides of the continent. When it comes to gear, you can also plan geographically.
Figure out what equipment to bring from home, and what you can rent along the way. Of course, you'll want certain essentials with you at all times (cables are your best friend), and if you're driving a van for your whole tour, you'll have more storage space to stash as much gear as possible. But if you're flying and want to avoid hefty airline fees for checking bulky instruments in makeshift carrying cases, consider renting or borrowing some equipment. Do your research and you might be surprised! One-day or week-long rentals from stores like Long & Mcquade can be more cost-efficient (and less of a hassle) than lugging all your instruments with you. Though certain airlines like Air Canada currently allow travellers to carry guitars on board at no extra fee, anything larger can cost you a pretty penny. Expect to pay a minimum of $100 per oversized checked bag, or you can buy a seat for your instrument for 50% of the usual fare.
*Quick reminder to make sure your tech rider is updated and to send it to venues in advance!* This lets sound engineers know your technical requirements and what your performance set-up looks like. They can also tell you what kind of equipment the venues you're playing already have available. There's nothing worse than transporting a heavy keyboard stand for a month only to realize you could have borrowed one the whole time (I'm including this as a reminder to myself).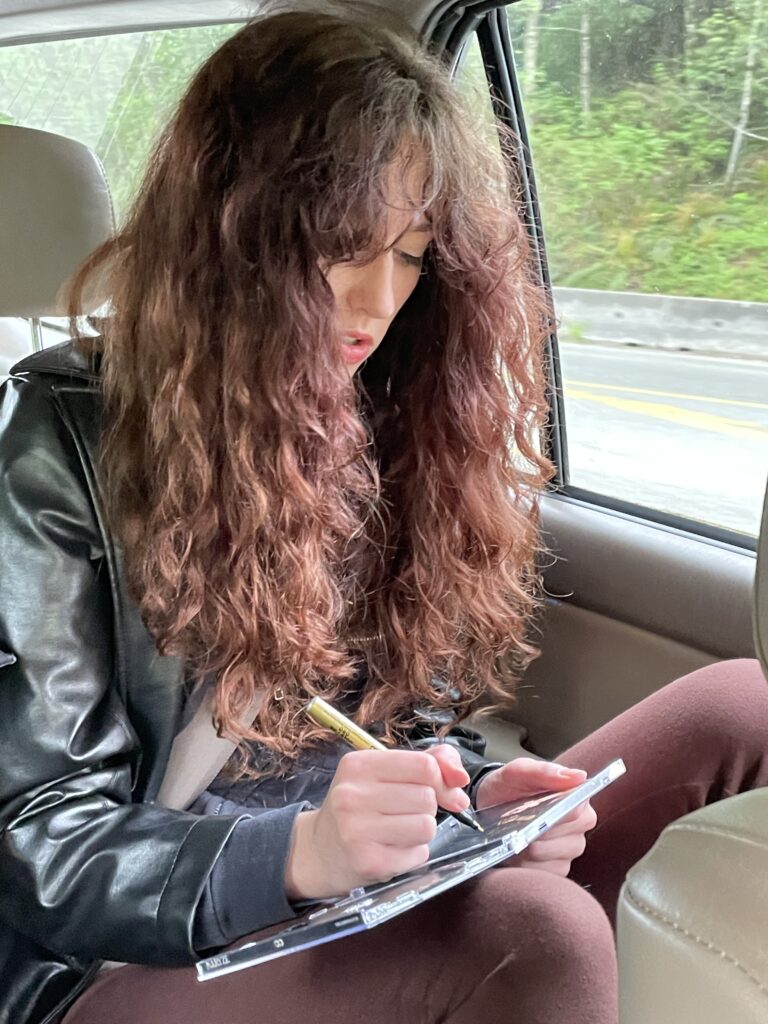 Community outreach also goes a long way. Before heading out on my last tour, I contacted musician friends and made posts on social media asking if anyone had specific equipment that I could borrow for a day. A keyboard here, a guitar there… Chances are, someone in your network can lend a hand, or knows someone who can. If you reach out ahead of time, you can secure everything you need before takeoff.
As mentioned in part 1, friends and connections are your best resource when it comes to budgeting for tour accommodations. I do recommend splurging on a hotel when you need to catch up on rest, but finding folks you can crash with will save you a lot of money – and confirming everything ahead of time will save you from a lot of stress. Although some last-minute option usually pulls through, it might be super expensive or inconvenient. A long day of driving is exhausting, and you want to avoid pulling into town at sundown and finding yourself at the mercy of a shady motel receptionist who can hike up the price for a dingy room since they know you have no other option (again, including this as a reminder to myself).
Grants (AKA, an Emerging Artist's #1 Collaborator)
Canadian artists have the benefit of being able to access tour grants in a way that many other countries don't (I can't count how many US musicians have reminded me of how lucky we are). Grants come in all shapes and sizes, and are applicable to a variety of costs and career stages.
A popular tour and showcase support grant available to Canadian artists of all levels is the FACTOR Live Performance program. General Artist – a rating that most newer acts will receive when creating a FACTOR profile – can get $7,500 in showcase support, of which $5,000 can be used for domestic showcases, and up to the full amount for international ones. Artist profiles that receive a rating of Artist 2 or 3 require a list of additional information including sync licences and radio charting history, and are usually given to more established musicians. They can receive up to $37,500 in both tour and showcase support through the program.
Another sought-after national touring grant is Canada Council's Circulation and Touring component of Arts Across Canada, which offers funding to artists, artistic groups and arts organizations presenting works and performances. This one can cover…wait for it…up to 50% of $200,000 in eligible costs. The majority of events must be in Canada, but it is also applicable to cross-border Canada/US tours.
SOCAN Foundation also provides a Travel Assistance Program for travel-related costs of up to $1,000 in Canada or abroad to assist composers, writers, and music publishers in accessing career-building activities; these include residencies, showcases, and important performances.
Keep in mind these grants are extremely competitive, and you must provide a strong marketing plan and promotional strategy to be considered. Though grants can help make tours possible for artists starting out, they aren't guaranteed – and applications aren't easy. I can't emphasize this enough: get started early. Applying for funding can take just as long as planning a tour, so always be aware of deadlines, give yourself more time than you think you need, consider hiring a grant writer, and lean on your community for assistance. Maybe you've got more established musician friends who can share past successful grant applications that you can use as a guideline and structure while writing yours. This way you'll get insight into which elements helped secure funding, and even access feedback from the program's jury. Check out our article Grants: Why You Need Them & How to Get One for more useful tips.
Memorable Merch and Online Assets
Another important cost that grants can help cover is manufacturing merch. Being on tour is one of the most effective times to sell albums, T-shirts, tote bags, stickers, and whatever other merch items you're inspired to create. People who come out to shows are usually looking to support independent artists, and are happy to be part of your journey by contributing however they can. Having some attractive, memorable merch with you to sell or hand out is a game changer.
Make sure you have various items at a range of prices. Some fans want to support with limited funds, so perhaps they can't afford vinyl, but they might grab smaller ticket items like stickers or pins. Others will want the whole package, so consider offering bundles with a discount on two or three items purchased together.
Manufacturing, printing and design fees can rack up a serious bill, so if you plan on doing a complete merch run with multiple products, finding a grant that can help cover costs is hugely beneficial. The funding also allows you to hire cool local artists and friends! For my debut album 8, I worked with small Montreal screen-writing company Cicerone for T-Shirts and tote bags, and graphic designer Melanie Carter in Vancouver for my logo and album design. Building your own team and having talented creative friends be part of your project makes it feel even more collaborative and special.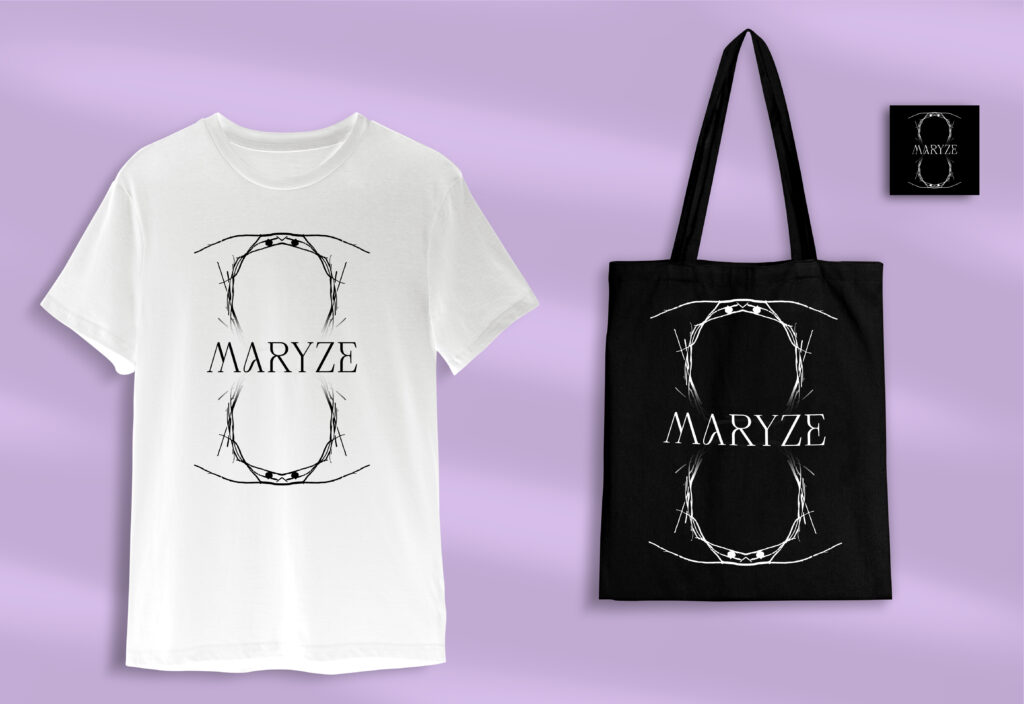 Your online presence should shine just as much as you do IRL. Make sure all your links are clear and accessible on social media, so that new fans who discover you out on tour can find you and your music easily. Your website should be up to date. All the online assets that make up your EPK should be in order, like your bio, press quotes, streaming links, discography, online store, tour dates, etc. (more on that in our article How to Make a Press Kit). And finally, you need some eye-catching press photos for posters and online promotion – which leads us to another major task.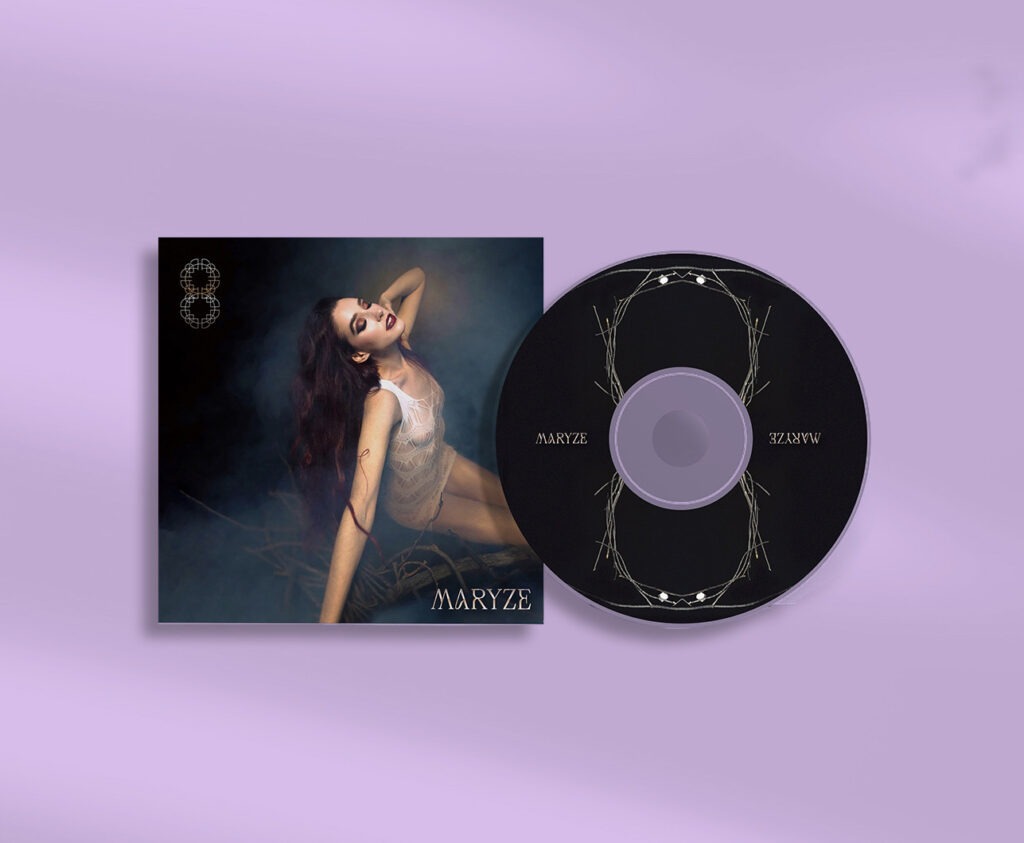 Booking Venues and Promoters
Next up on the checklist: researching local venues and promoters who are a good fit for your sound. You can start by asking for recommendations from fellow musicians who've played the same circuit. They'll have direct testimonies on which spots are worth getting in touch with – and which are best to avoid. DIY spaces are always a more affordable and attainable option, as they're often more likely to book small out-of-town acts, and may not charge a room rental fee.
Do some digging before you send out a cold-email. What's the venue's capacity? Do they have a booking agent or promoter? Who is the best person to get in touch with? Although you can use a general show booking template, try to customize your request each time. You don't want to risk sounding impersonal, like you're blasting out the same message to a huge email list. Show these venues and promoters that you know a bit about them, how important they are to the local scene, and the type of acts they usually work with.
It's important to know your draw, so that you can give a ballpark number of how many people you're likely to bring in. Although it might be tempting, don't oversell yourself. Remember that, although social media and Spotify analytics can be super informative, 1000 listeners does not equal 1000 audience members. Shoot for small-midsize venues when it's your first time in town.
When contacting these industry professionals, make sure you appear to have your act together. First impressions are everything, even online. This is where that EPK and those solid press photos come in handy. For my album campaign, I found the perfect photographer for my project who understood my vision and desired visual aesthetic (shout-out Exposures by Tay). I kept an album with photos for different purposes on-hand, that way whenever they were requested, I knew which ones were for posters, press, social media posts, etc.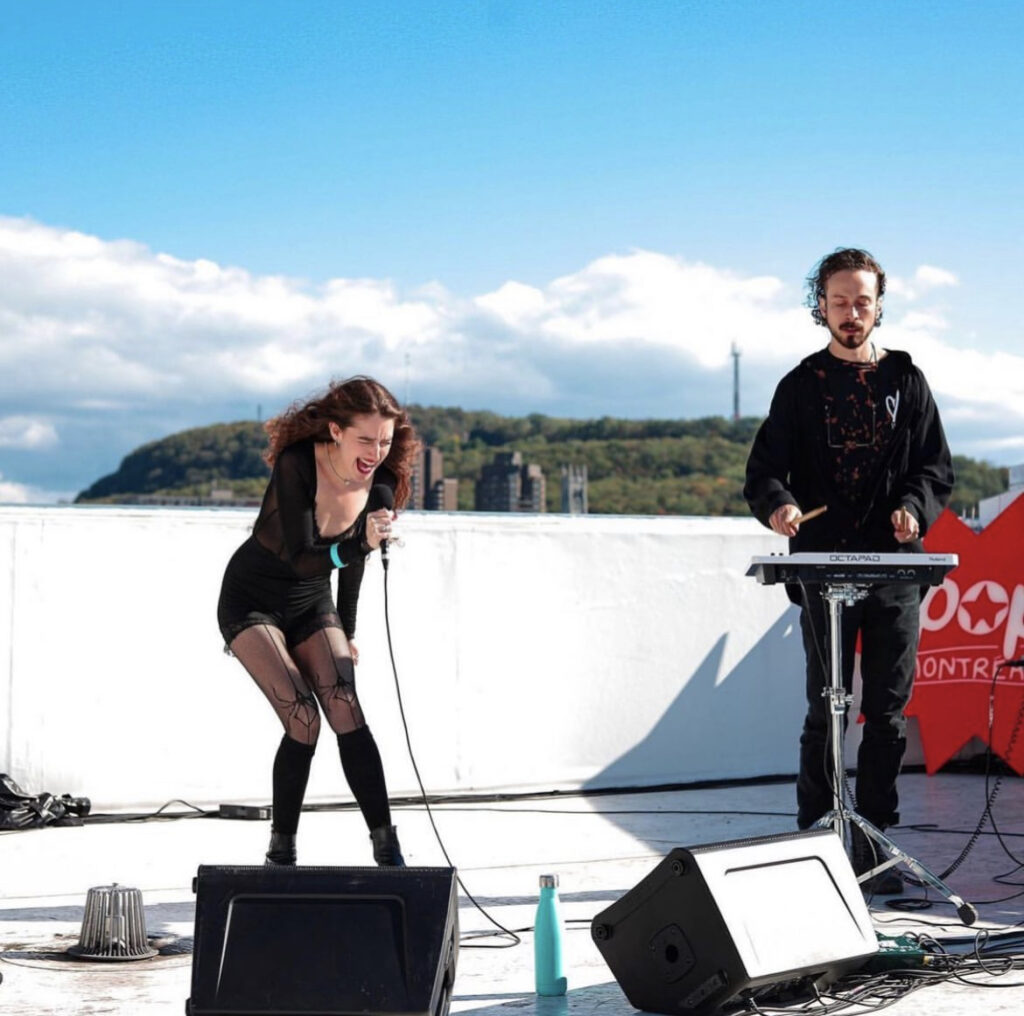 Keep your email short and concise so that they don't click through to the next booking request. Mention that you are going on tour and link to the current project you'll be supporting, pitch local acts for the lineup, and don't be shy to name-drop if someone has referred you. You want to stand out from the hundreds and hundreds of emails these venues receive every day. Offering a range of flexible dates is also appealing to promoters and event bookers with overloaded schedules. Especially post-pandemic, venues book up months in advance. At the risk of sounding like a broken record, start early!
You made it through your tour planning checklist! You've gotten those logistics out of the way, like budgeting, manufacturing merch, updating your online assets, and booking venues, and you're almost at the fun stuff. The next part of Your First Big Tour series dives into the heart of the action. You ready?
Written by Maryse Bernard
llustration by Yihong Guo