RAC grad A.J. Rettger has just released his first novel, Oathbreaker, proving that a little adversity, frustration, and a touch of pettiness can work wonders on motivation. With a second title and an ongoing recording project in the works, 2021 is poised to be a productive year for the multi-talented creator.
Follow A.J. on Instagram (Author Account) / Instagram (Producer Account) / Facebook
Buy Oathbreaker: Amazon.ca / Amazon.com / Barnes & Noble / FriesenPress / Kobo / Nook / Kindle / Apple Books / Google Play
The creative path is a hard one to follow. Like so many artists before him, author/musician/audio engineer A.J. Rettger left his hometown in rural Saskatchewan to follow his dreams of rock stardom amidst the hustle and bustle of Toronto. What he didn't anticipate was just how rocky that path would be. Desperate for a creative outlet and finding little luck on the local rock and heavy metal scenes, A.J. began to spiral. Rather than turn tail and head home, he decided to draw upon his early gift for poetry and prose to focus his frustration and energy into an altogether new endeavour– the writing of his first novel. We recently spoke with the RAC alum to talk about his early years, creative hurdles, and the importance of music in the creation of his fantastic new book–the dark fantasy epic, Oathbreaker.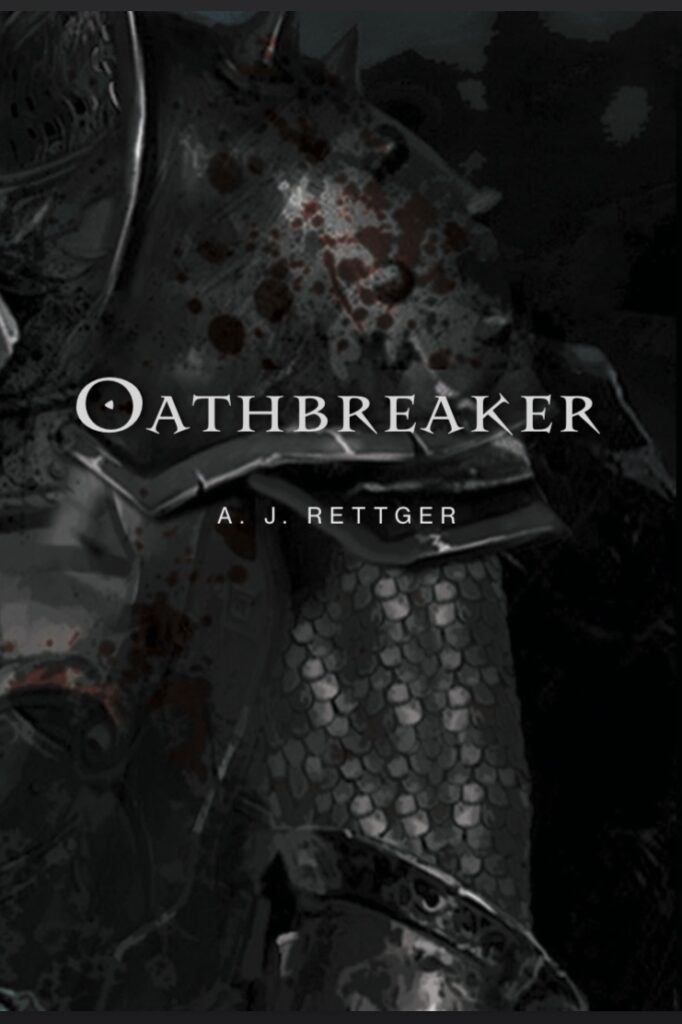 Born and raised on a farm in Aberdeen, Saskatchewan, A.J. was drawn to the creative arts at an early age. "I remember enjoying the creative writing projects I got in school, as well as making home movies and writing songs or poetry", he says. "Luckily, I had supportive parents who encouraged me to pursue anything and everything, no matter how frequently I changed my mind. Writing was something that I never saw myself doing, even though I was good at it. I would've much preferred being a rock star than an author, but my writing skills are far superior to any musical talent that I have".
Modesty aside, it should be noted that A.J. is no slouch when it comes to music. Having graduated from RAC in 2019, he continues to indulge his passion for music by producing and engineering local bands via his own Nomad Recording Company. "I realized that I was just a very small fish in a very large pond", he tells us, "but I couldn't walk away from production completely. It's something that I enjoy doing. Looking back now, writing this book is part of the reason I survived my time in Toronto. It helped me channel all the negative feelings and emotions that I was experiencing into something beautiful".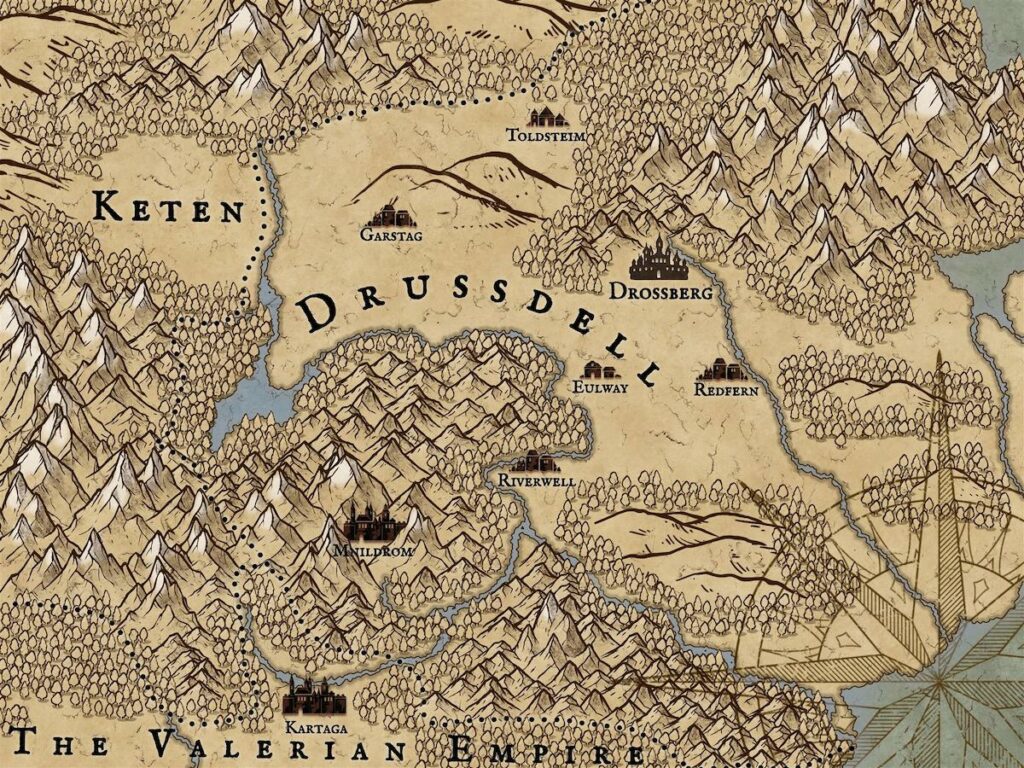 Which leads us to Oathbreaker, A.J.'s gritty dark fantasy debut. Despite his own personal frustrations, it was his annoyance with a Hollywood casting decision that really sparked his creativity. "Oathbreaker started, unlike most books, out of petty spite", he tells us. "My favourite book series–The Witcher by Andrzej Sapkowski– was recently adapted into a Netflix series, and I was furious about whom they cast as the lead. So, I put pen to paper and began writing my own book, one that would be as big as Sapkowski's work–which is a lofty goal, I know. After watching the first season, I can laugh about how wrong I was because I love their choice now. It seems spite is an excellent motivator for me".
In terms of A.J.'s writing process, music once again plays a prominent role in shaping the imaginary worlds that his characters inhabit. "I don't think enough authors write to music, which I do", he explains. "When I write, I have specific playlists that I play in the background. It's mainly orchestral or cinematic pieces, but I find that the songs' ebb and flow help me capture the emotions that I'm trying to convey on the page". Though he spent a lot of time soaking up the sounds of composers like Marcin Przybyłowicz, Sonya Belousova, and Bear McCreary, A.J. did find occasion to pay tribute to his heavy metal roots. "I managed to hide dozens of references to songs, albums, artists, and bands throughout my book", he says." I did this in the hope that, if by some miracle, any of them read it, they'll know it came from a fan who was genuinely moved by their music".
Writing ability notwithstanding, no creative endeavour comes without its fair share of trials. A.J. will be the first to tell you that, like music production, you don't write your first book without a trusted backup. "I would be remiss if I failed to mention my amazing alpha reader Skye", he says. "She has been so helpful and has read some truly terrible passages, so I thank her for enduring through it all. I can't tell you how many times she tore me to shreds–with love, of course–but it helped mould me into the writer I am today. We were a dynamic duo in shaping Oathbreaker; she told me what to keep and what to discard, and I ran with it and made it my own. I honestly hope that someday we can collaborate and co-author a book together".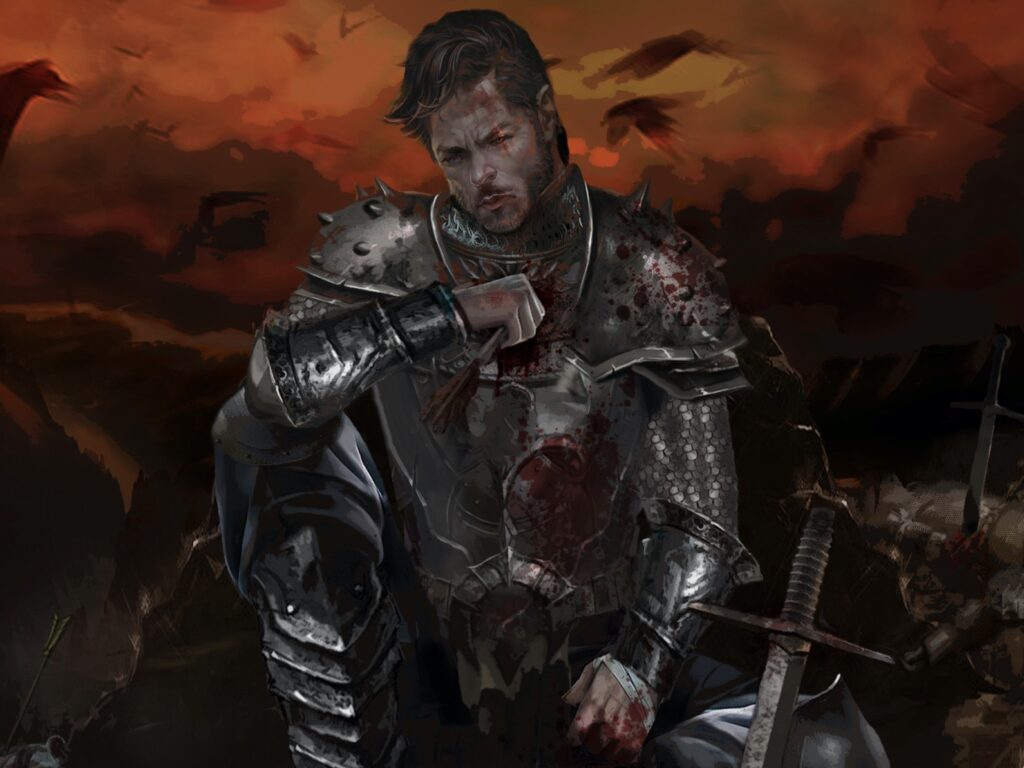 Given the recent launch of Oathbreaker and an ongoing recording project, 2021 is already promising to be a busy one for A.J. Rettger. "I'll be promoting my book like crazy as well as writing my second novel–which may or may not be a sequel", he tells us. "I'll also be releasing an album by a local band that I'm producing. The last few months have been brutal thanks to the pandemic, but once restrictions lift, we'll start recording again and should have the album out by the end of the year. Fingers crossed".