Inspired by artists such as Salif Kaeïta, Enya, and Avicii, RAC grad Karlos Danklou, aka Kaarlojam, pays homage to Mother Africa with a message of unity through music. Combining spiritual elevation with frenzied rhythms, Karlos' upcoming record promises to be a must-hear for fans of Afro-world music and eclectic sounds.
Follow Karlos on Spotify / Apple Music / Soundcloud / YouTube / Instagram / Facebook / Facebook / Twitter / Website
Kaarlojam is the musical project of the Togo born producer, director and sound engineer Karlos Danklou. Having recently graduated at the top of his class at RAC, Karlos is part of a new generation of arrangers, producers and star-makers coming out of the ever-eclectic and innovative Togolese music scene. His most recent offering, "Africa Mood", is a high-energy tribute to Mother Africa and the guardians of her heritage. Infused with colours of house, techno, and world music, Kaarlojam defines its music as both a current and a vision, one that advocates Karlos' support for cultural diversity, acceptance of others, and other human values that appear to be rapidly disappearing in this ever-changing world. Today, we set off with Kaarlojam on a musical journey of curiosity, exoticism and spiritual elevation awash in Bantu colours.
For Karlos, who was born on October 10th, 1984 in Lomé, the Togolese Republic capital, music is, above all, a family affair. In the 60s, his father was the guitarist for the famous Togolese Orchestra Los Muchachos Afrocubano. The group fused jazz, highlife, and salsa Cubano music in a way that revolutionized and shaped the rich history of Togolese music.
Many years later, Karlos would make a fortuitous connection that would ultimately allow him to write his own pages in Togolese/Afro-world music history. It was in 2000, as the organist at his Catholic church in the neighbourhood of Adidogomé, that he met his friend Jedi Cael Adotevi, who, in turn, introduced him to audio engineer and guitarist Venance Agbayissah. Venance opened his studio doors to Karlos and introduced the young musician to the world of music production and sequencers. As he worked on completing his telecommunications diploma, Karlos spent his weekends working as a pianist at Lomé's Sunset Jazz Club. His evenings, however, were spent in Venance's studio. Along with his best friend, the late Bertin Kponor, he dreamed of one day opening his own recording studio.
The adventure had begun.
Directed by Karlos Danklou
In 2006, Karlos left for Benin, where he made yet another meaningful connection in singer-songwriter/sound engineer Nel Oliver, owner of one of the biggest recording studios in the country. Not only did he provide Karlos with practical training in computer-assisted music (CAM), but he also onboarded him as an assistant engineer at his studio. Here, Karlos reinforced his professional skills, becoming Nel Oliver's live sound and studio engineer and even arranging several of his songs.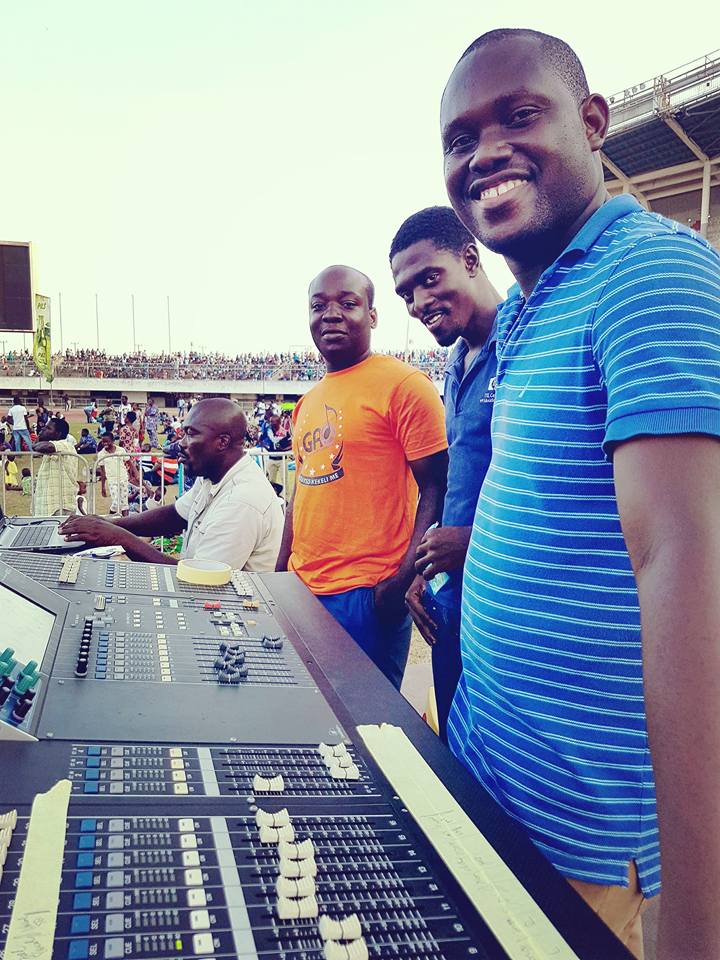 Upon his return to Lomé, Karlos was finally able to make his dream a reality with the launch of All That Production and its audiovisual production and post-production house: Studio GFC. However, the event was soured by the loss of his best friend, Bertin, who passed away a few months before he could see their come true.
Directed by Karlos Danklou
Despite the heavy loss, which affected him greatly, Karlos and his team pressed on. He began production work on several projects, including the album EKE, from Togo's own Vanessa Worou. Next, he formed the group KRM with his long-time chorister, Rosemonde Tchabi and his close friend, Nicolas Gbadoe. Together, they released the album People Music, which thrilled the Togolese music scene with its heavy use of African onomatopoeia and exotic instrumentation. Finally, he collaborated with Togolese agent, talent scout, and music promoter Malick Ayeva to create a wide-reaching program that aims to discover and promote new talent to music lovers in Togo and beyond.
In 2019, with a new dream of making audio/visual training easily accessible to African youth, Karlos decided to take a break from production work and head to Montreal for more instruction–this time at Recording Arts Canada, where he graduated at the top of his class in the Fall of 2020. Now, in his new Canadian environment and with even more tools at his disposal, Karlos Danklou looks to the future. With his newest dream of creating the first Pan-African training center for careers in sound production, Karlos is hoping to partner with Recording Arts Canada to bring some of the education he received at RAC back to his community in Togo. This endeavour, and the good that it will bring to his country, is one that is very dear to his heart.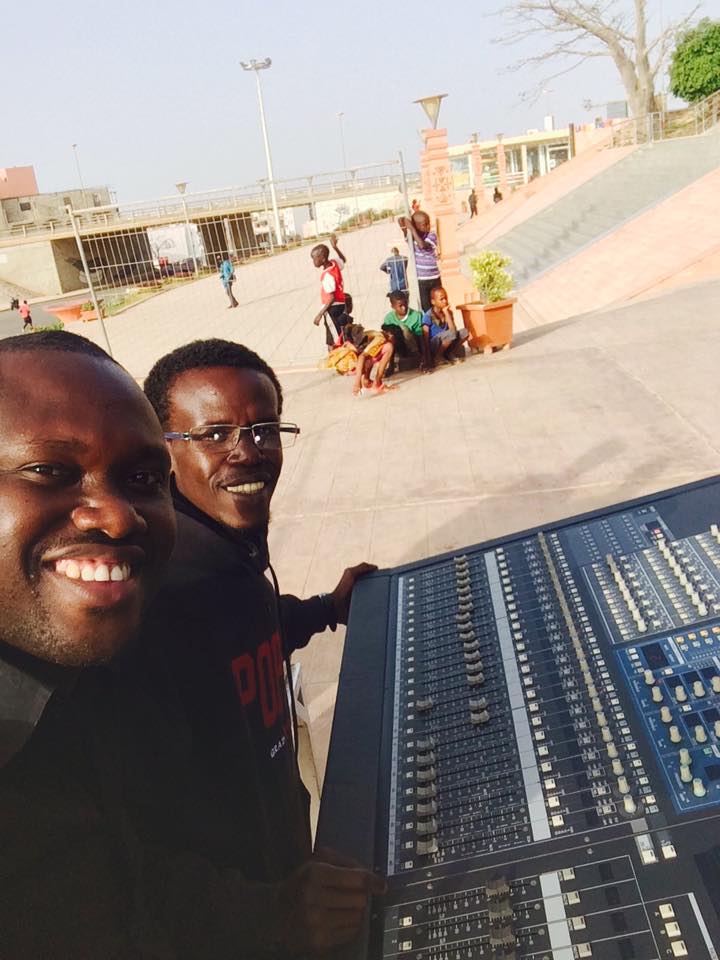 This year, expect Karlos to explore new sonic possibilities while he pursues his love of experimental music and completes his full-length album. The record will feature film music, Bantu sounds, and spiritual elevation music; and promises to be a must-hear release for fans of Afro-world music and eclectic sounds. Look for it to drop on Karlos' birthday, October 10th, 2021.