These days, it's hardly surprising that the mark we make in the digital realm is an important factor when it comes to job hunting or building your career. We now instinctively pull out our phones to look up every new company, product, and person we hear about. And if they can't be found, we tend to think that they are probably not legitimate – or that they don't exist!
The same principle applies to your own profile, whether you intend to represent yourself as a creator, a freelancer, or an employee – it's important that you can be easily found online when applying for jobs, networking with new contacts, or even building a fan base. Your "discoverability" is a key indicator of your level of professionalism. It builds a sense of credibility and trust right out of the gate, and provides potential employers and collaborators context regarding your skills and background. 
In this article, we share tips on how to build a solid presence online, with a focus on social media and professional websites. For those who are focused on finding employment as soon as possible, there are some fairly quick (but important) basics that you can cover before jumping into your search.
Social Media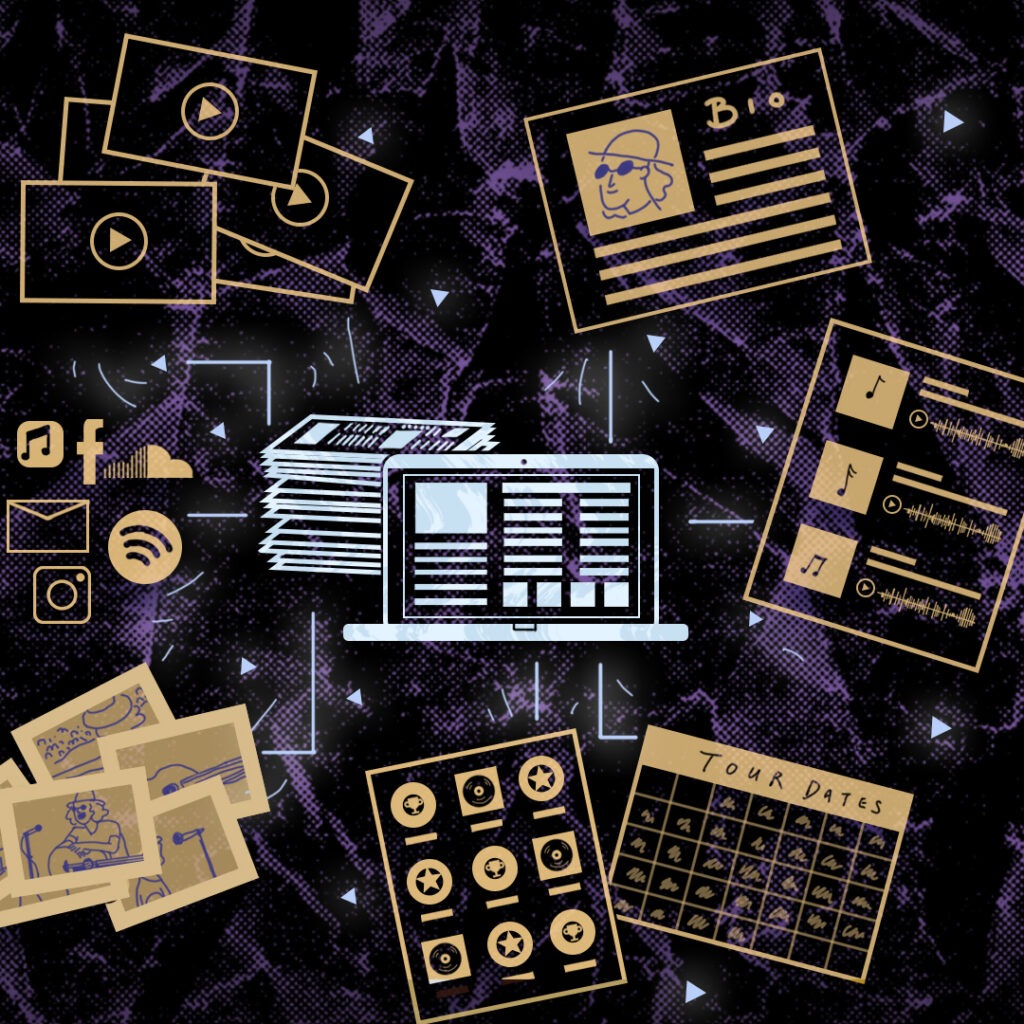 Social media is an incredibly valuable (and free) tool. It provides you with the opportunity to showcase your work and your personality, as well as the chance to make professional connections. Think of it as an informal portfolio and personal introduction all at once. First impressions are not necessarily what ultimately defines your chances of success, but a bad first impression can certainly hinder your prospects.
From a career standpoint, there are certain things you can do to improve that "discoverability" factor and ensure that you are perceived as a professional on any platform:
Claim the same handle (@username) across all platforms: 

Even if you don't think you will use a certain platform now, you may change your mind in the future, at which point someone else may already have claimed it. 
Choose something that is easy to remember, easy to spell, and that also represents you. You don't want to have to change your handle down the road, as it can get complicated and requires a bit of a "rebranding" effort. 
Use the same profile picture across all platforms: 

Consistency across platforms allows you to be more easily recognized. 
Choose a visual that represents you, such as a portrait of yourself or a logo. 

If you opt for a logo, get it done by a professional designer. It may cost a little bit upfront (though you can certainly find reasonable options, such as on fiverr.com), but it will be worth it in the long-run. If you're really strapped for cash, you can create one for free on canva.com (they have many templates to choose from).
Profile pictures tend to be small, so make sure it's powerful and clear. Not too busy! 
Add information in the "About" or "Bio" sections of your chosen platform: 

Be clear and concise. Don't make it hard for people to understand what you do.

For platforms with a limited character count, try to use keywords that create a clear picture of what you and your profile are all about (e.g. Montreal-based Audio Engineer specializing in live sound). If you have a little more room to play with, you can add some personality to it as well. 

Make use of live (i.e. clickable) links! 

This is a prime opportunity to allow people to explore your work beyond just your social media profile. Smart links, such as Linktree, are great tools for this. To put it simply, a smart link is used to host multiple links in one place; you can create a smart link that leads to your website, a playlist of music you've worked on, your YouTube channel, or any other relevant examples of your work. Read more about how smart links work in our "Online Tools" article. 
These quick and easy steps may seem trivial, but they are fundamental to creating and maintaining a professional presence online and will certainly enhance your job search.
For those who want to take their social media game to the next level and really build a strong presence over a longer period of time, read on:
Build your online identity:

No, it's not easy. Yes, it can take a lot of time and trial and error. But this is the long game. Going viral should not be your main focus. Instead, create content that is interesting, inspirational, educational, or entertaining to establish a solid reputation. 
Yes, visual presentation is important. That doesn't mean you have to have a perfect 'aesthetic', that everything has to have the same colour palette or that all of your pictures are taken by a professional photographer, but having clear visuals with decent lighting and clean audio will take you a long way. People will sense the effort you put into it (this is especially true if there's little to no effort!).
Most importantly, be YOU. Be authentic. It's ultimately the best way to attract the people and opportunities you actually want to attract. Look at TikTok, a place where raw, genuine content thrives! 

Ask yourself what feels natural to you. Is it educational 'how-to' videos? Fun behind-the-scenes content? Collab videos? Storytelling? Humourous content? You can have some variety, but it has to feel true to you. 

Consistency is key: it's what makes it easier for people to understand who you are and then connect with you. Posting random content without much context or relevancy (i.e. just for the sake of posting) is not helpful. Get creative, but always with the ultimate goal of developing your identity and reinforcing it with every post. 
DON'T buy followers, likes, or views! Algorithmically speaking, it will hurt you. Social media platforms keep an eye out for suspicious activity and will even shut down your account if they think you are violating their terms of service. Don't pay for this type of growth, no matter how tempting it may be. 

It's important to emphasise that paid social media advertising is a different thing. It's a very legitimate practice, but requires a lot of skill and work and can be a waste of money unless you really know what you're doing. You can hire someone to help you, but again be cautious of scammers. 
A final note: The sheer number of different social platforms can make it overwhelming to keep up with your content, which could negatively impact your mental health. It's good to have a presence on all of them, but it's also good to choose one that is the best fit for you and put the majority of your energy there.
Website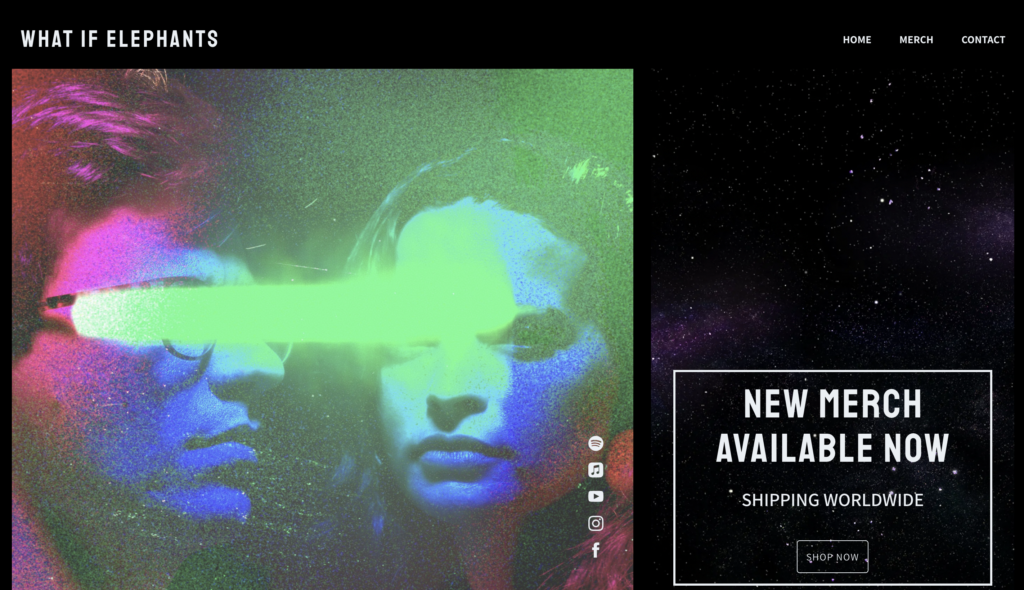 Depending on the type of work you're looking for, a website may not be necessary. However, if you're a creator or freelancer, it is a great tool to have in your professional arsenal.
You may be wondering, "Why do I need a website if I can just use social media?" The crucial difference is that you can own your website, whereas your social media account is at the mercy of whichever company is operating it. With social media, trends come and go and platforms rise and fall in popularity. Algorithms and features change constantly. Imagine spending years building a profile and growing a following, only to suddenly find yourself unable to reach the community that you've built?
With a website, you are in control. You can customize the design, include as much content as you want, and even track data. You can add a contact form, collect emails for future communication, and improve your site's search engine results. A website helps elevate your credibility and professionalism, and is the homebase for all of your other online content.
The first thing you'll need to do is register a domain name (your website's URL). Many website builders (see below) will include domain name registration as part of their service, which makes the process quick and easy. You can also register on sites like GoDaddy, Namecheap, iwantmyname, etc. – but that can get a little more complicated.
You can also hire someone to design a website for you from scratch, but that will definitely require some cash. Website builders on the other hand (such as Wix, Squarespace, Bandzoogle, Weebly) offer templates that are easy to plug content into and update on your own. They typically have different pricing tiers depending on what you need, with the most basic level requiring a small monthly fee, although some do offer free plans with limited features.
The key elements that you should have on your website are:
An "About" page, to make it easy for people to get to know you!
A portfolio, which might include a music catalogue, beat samples, project credits, etc.

You can also add a press kit link, a download link to your CV, or a show schedule

Media (quality pictures and/or videos, if these are relevant to your work)
Contact info (DON'T forget this one!)
External links. Remember, this is your homebase. All of your social media accounts, streaming platforms, and other important sites should be easily accessible on your website. You should also link those accounts back to your website as well. Make it as easy as possible for people to explore and learn more about you. 
Email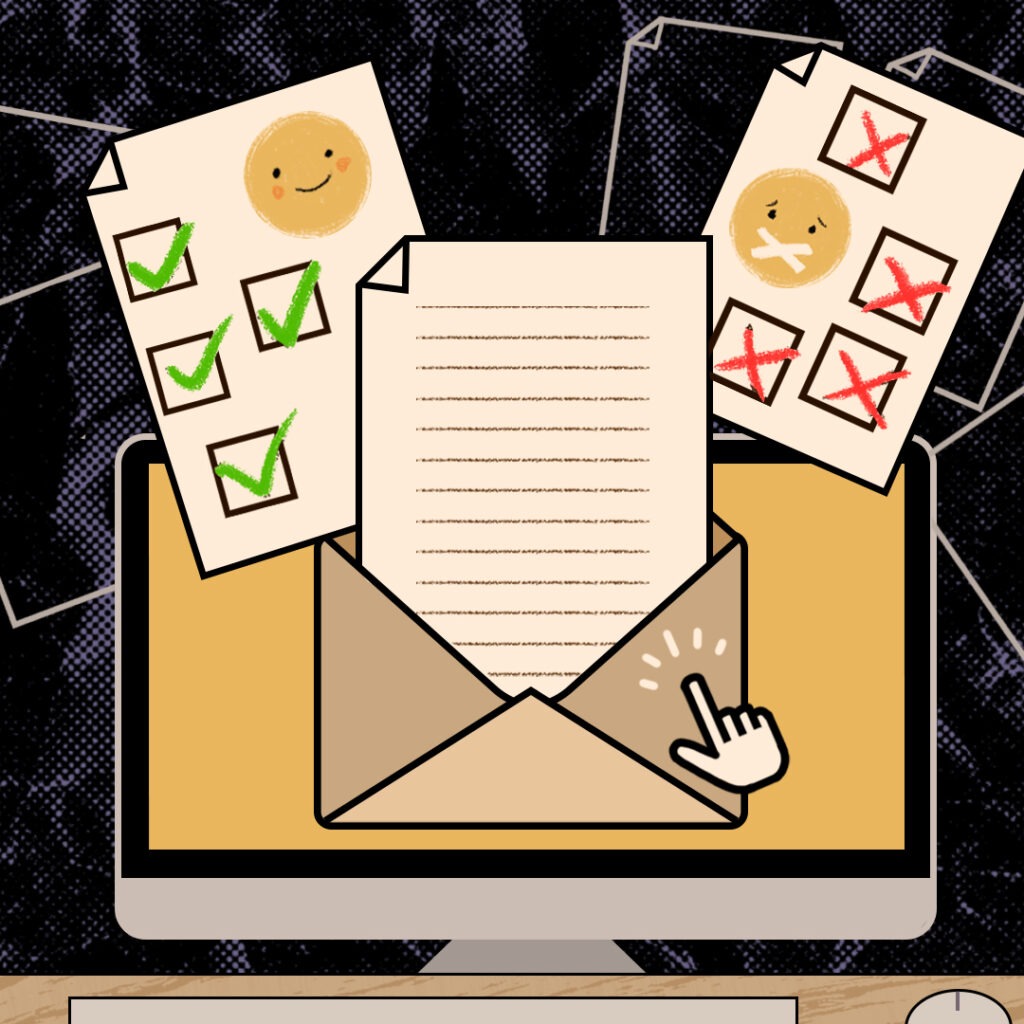 Another simple thing you can do to appear more professional and stay organized is to create a business email account (i.e. one that is separate from your personal one). This can be as simple as creating a Gmail or Outlook account with a clean, straightforward address, such as [email protected] or [email protected]. Avoid addresses like [email protected] or your old school email.
To take it one step further, you can use a service like Google Workspace (formerly G Suite) to create an email address with your registered domain name, such as [email protected]. For a small monthly fee, you get access to several other useful features as well.
—Final notes—
The online world is a big place, so there are certainly other sites and platforms that we haven't covered here (such as streaming platforms or LinkedIn), but the overall idea remains the same. Cover all your bases and be consistent: use the same name, picture, bio, and so on. These simple but effective efforts will help you gain visibility in your job search and enhance your credibility as a working professional or creator. 
Text written by Andria Piperni
Illustrations by Yihong Guo