RAC alum 5omerset has travelled many roads throughout his dynamic career, but all signs point back to music. His latest release "Bullshit & Rainbows" depicts love's ability to endure hardship, showcasing an atmospheric and emotional depth that takes his catalogue one step further.
Describe the sound of 5omerset? Cool 80s vibes
Proudest musical accomplishment? Getting placed on Spotify's New Music Friday Canada playlist
Favourite software or plugin? At the moment, it's Raum from Native Instruments
Song that's highest rotation on your Spotify right now? The Weeknd – "Is There Someone Else"
Favourite song to sing in the shower? TALK – "Run Away To Mars"
Against the uncertainty of a global pandemic, creatives like 5omerset saw no choice but to go all-in on their wildest dreams. The Guelph-based singer-songwriter and producer has refined his stylistic palate across every sound from blues rock to bedroom-pop, turning the gears to build a project all his own. Armed with a melodic affinity and a storyteller's touch, 5omerset is determined to seize every opportunity and inspire along the way.
His latest single "Bullshit & Rainbows" stands as a testament to this formula, with layers of complexity packed underneath an emotive banger. The track soars as a romantic ballad, pairing vintage synth texture with lyrical resilience, and proves the sonic depths that 5omerset can reach.
The passionate creative opened up to RAC about his musical roots, previous paths and how he's committed to evolving his sound with releases to come.
RAC: First and foremost: who is 5omerset? Let's unpack the man behind the music, and discuss the beginnings that have shaped you as a creator.
5omerset: 5omerset is a relatively new musical project of mine. It was born out of the COVID pandemic, but I've been playing guitar since I was six and have played and worked with lots of bands over the years.
I was born in London, England in 1988 and my parents both worked in the theater. My father was an opera director, and my mother was a choreographer, so I was always surrounded by music. I developed a love for music at a young age, and by the time we moved to Canada when I was 10, I was already playing acoustic guitar and I was dying to buy my first electric! I think it was my 11th birthday when my parents bought me my first electric guitar. It was a secondhand black Yamaha and a little Orange practice amp, I loved it.
That same year, me and a couple friends started a band together. We played covers of Blink-182 and Nirvana, and occasionally wrote our own chord progressions to jam to, but no lyrics yet. By the time we got to high school, we still jammed all the time, but we moved away from punk and grunge and started playing blues and classic rock music,. Once we were in grade 11, we exclusively played covers of The Band and started playing shows around Toronto. After that we drifted into the old time country and bluegrass.
Once we all graduated, we went our separate ways and I ended up finding myself in Halifax. There, I made friends with some jazz guitar players and we would jam jazz standards and improvise all sorts of craziness. We played the occasional show around town but it was nothing too serious. I ended up moving back to Toronto and went to RAC, and a year later I started a band called Bad Dad & The Pool Girls with one of the same guitar players from Halifax, Paul Phalen.
I had decided jazz wasn't for me, and I had started writing a lot of songs at this point, and so had Paul. We started playing lots of shows around Toronto in venues like The Silver Dollar Room and The Horseshoe Tavern,. We built up quite a strong cult following for putting on crazy live shows, and eventually released a full-length studio album. At that time, Spotify was relatively new and we didn't really know how to promote it properly online. We sold a bunch of albums at shows, but in the end we all moved apart and then COVID hit and it was over.
Over those years, I was also helping independent artists like Ruby Randall and Michael Paradise produce and arrange demos for grant applications and did part-time assistant work at Union Sound Company. During that time, I was also working as a full-time carpenter and was running my own company. Music was always there but I had shifted focus and put music on the backburner. Once COVID fully hit, all construction was shut down so I had a lot of time on my hands. I started writing a lot more, and then one day I wrote a song called "Naked & Alone" and decided I had to record it and put it out to the world. I recorded a good demo and applied for FACTOR Canada's Artist Development Grant – I was approved for funding, and then put it out as my first release as 5omerset. Because of COVID, the music became less collaborative and more about what I was able to do without a band, and this drastically changed my sonic direction and really helped define my style and improve my workflow and production techniques.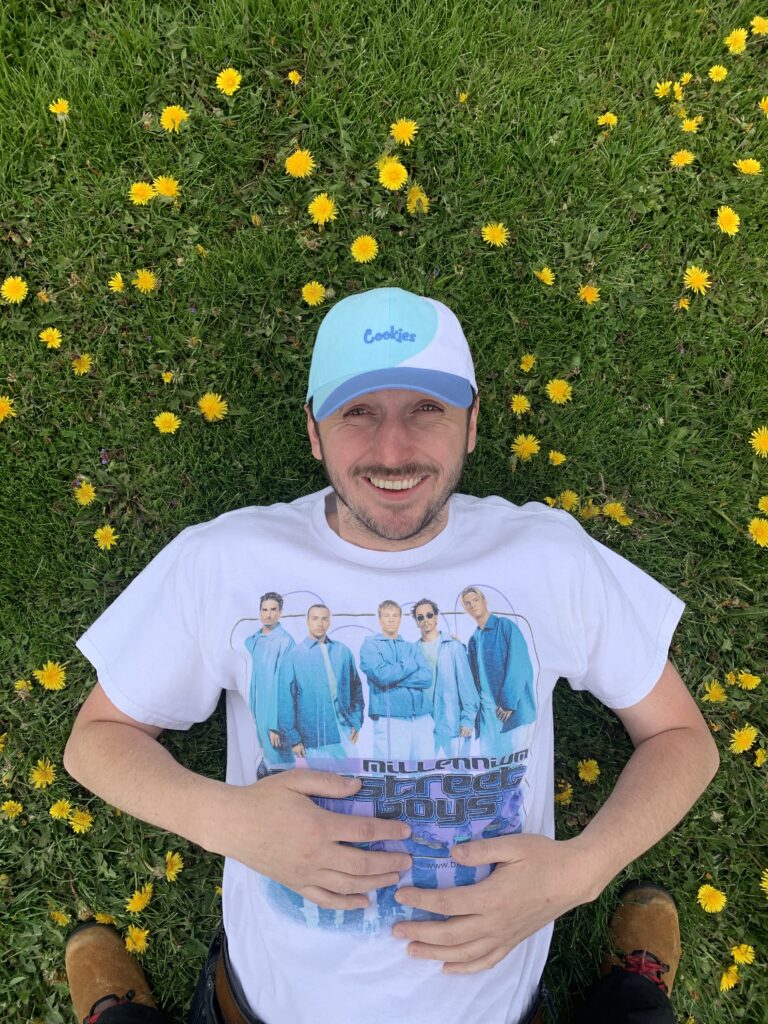 RAC: Can you recall your earliest musical influences? How have those influences changed over the years?
5omerset: When I was young, I used to listen to my parents' record collection. It was The Beatles' record Revolver that really made me want to learn guitar. Even though they worked in opera and contemporary dance, my parents had a great pop record collection with all the classics. Bob Marley's Rastaman Vibration, Pink Floyd's Dark Side of The Moon and Tracy Chapman's self-titled debut were on heavy rotation back then.
Once I was a little older and we moved to Canada I was influenced by my new Canadian friends. I started listening to punk and grunge like Blink-182, NOFX, Nirvana, The Offspring, etc. But that quickly shifted back towards classic rock and 60s and 70s soul and R&B and jazz fusion. When Dr. Dre dropped The Chronic 2001, boom — I was now hooked to that hip-hop beat. Before that I wasn't really into rap, but I loved everything about Dr. Dre's production and style.
Moving forward to today, I'm influenced by so many artists and genres from trap to indie to jazz to bedroom pop to EDM and house — literally anything that's good — and I'm constantly looking for new songs and sounds to further inspire me! Recently, I discovered the song "Run Away To Mars" by TALK, and a song called "Thin Mints" by Evan Crommett, both on TikTok. They're amazing! I'm constantly blown away by all the amazing independent artists I find through TikTok.
RAC: When was the moment you realized that music production was something you wanted to pursue?
5omerset: That moment came to me in my first year at university while studying philosophy in Halifax. I decided reading — and then writing about what you read — was not for me. I was not interested, and hated the lack of creativity in essay writing. I wanted to write and record songs and do something hands-on! I realized that music was something that really inspired me. It was after listening to a guest lecture by KRS-One, at King's College, on hip-hop and metaphysics that I really decided that I wasn't going to finish my philosophy degree. He said something along the lines of "Hip is the knowledge and Hop is the movement, so you gotta hop up and do it."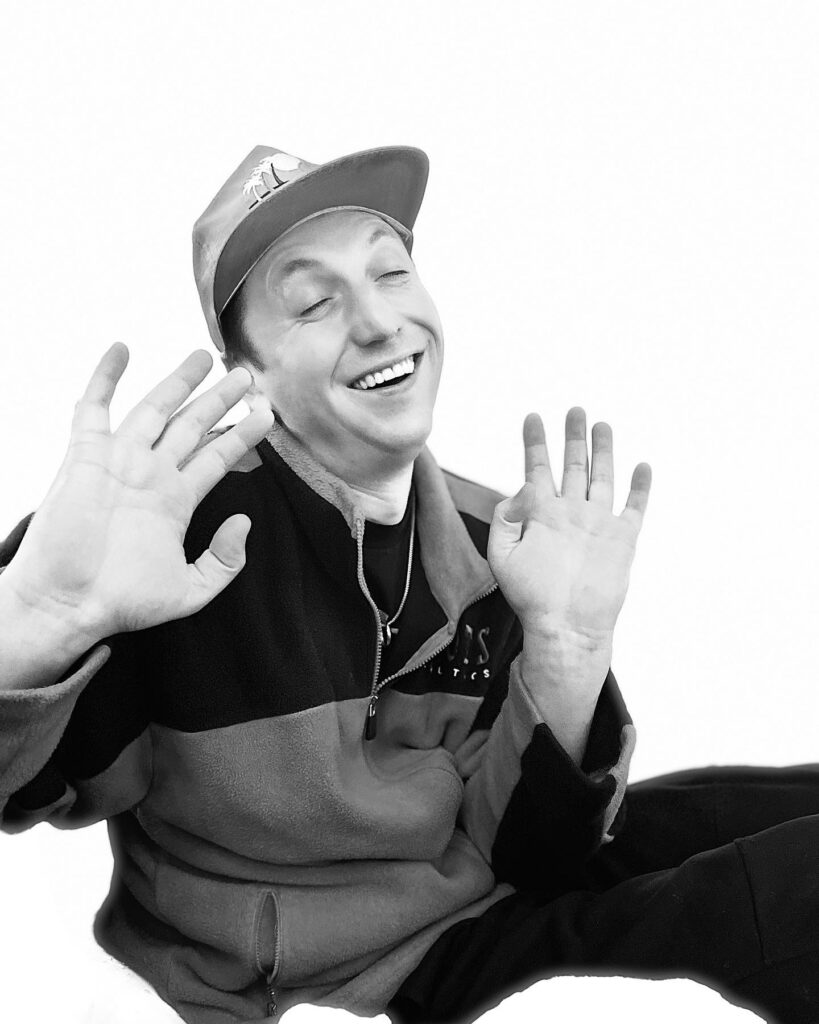 RAC: Describe the biggest impact that your musical education has had on your artistry.
5omerset: My education at RAC has really allowed me to quickly and efficiently record song ideas anywhere and at any time. I've sold a beat that I recorded in a park on a sunny afternoon in Guelph to an artist in the US, and I've written and produced songs with over 50,000 streams on Spotify — all from the comfort of my home studio. It was also just a huge confidence booster when stepping into large studios like Union Sound Company and Noble St., and it helped me develop the proper vocabulary to communicate ideas efficiently with other artists and engineers.
RAC: Your work as 5omerset samples many different genres and techniques, while remaining cohesive in its emphasis on melody and lyricism. Has this always been the ethos to your craft? How has your sound evolved over time?
5omerset: Melody and storytelling have always been something I love when listening to music and writing. There's something about melodies that are somehow familiar but new and exciting at the same time that I love. Ed Sheeran's "Shape of You" is a great example of this, as it sounds like many other songs while standing uniquely on its own.
When I was at RAC, years ago, I mostly played blues-inspired rock music, covers of classic rock, and more along those lines, and I always loved the way older music told a strong cohesive narrative. With 5omerset, I really wanted to move away from the classic arrangement of a rock/indie band towards something modern. I wanted to build something familiar but different by combining catchy melodies and strong narrative with more innovative sounds and arrangements.
RAC: Your latest single "Bullshit & Rainbows" is about how the hardships of a relationship can ultimately make you stronger together. Describe your perspective on music's ability to communicate a deeper message, and heal listeners and creators alike.
5omerset: I've always had a very strong emotional connection to music from a young age. When I was little, I used to hide behind the couch and listen to Revolver on repeat until someone noticed and turned off the music and told me to go play with my brothers. That was the first time I can remember really falling in love with music. I can get completely lost in a song or album, it's definitely a form of therapy for me.
"Bullshit & Rainbows" was written from a place of pain and hardship. Over the last two years, my wife Erin and I have been trying to conceive a baby. We've been through four miscarriages, and lots of tests and waiting rooms along the way. I wrote "Bullshit & Rainbows" to help get over the pain and loss. I wasn't even sure if I would release it, but after playing it to Erin and lots of contemplation I decided I should release it. The song has helped us both to heal on a mental and spiritual level.
Over the years, I've also struggled with a lack of self confidence when it comes to my music and my songs, the fear that no one will listen or care at all. There were many years where I wrote music but never released it due to fear of being judged and self-doubt, but recently I've been pushing all that to the side and going all-in. Whether it's writing music or listening to music, it will always be therapy to me.
RAC: What did your creative process look like for the makings of "Bullshit & Rainbows"?
5omerset: I basically have two creative processes when writing. One is that I fully arrange a beat first, and then write a melody and lyrics. The other, which is how I wrote "Bullshit & Rainbows", is that I write a chord progression on guitar, and then write melody and lyrics, and then record and arrange it. This method allows for more adjustments along the way, because you haven't already set everything in stone. I'll start playing the chords and then hum different melodies until I find the one that fits best. Then I try to start brainstorming out lines that fit the melody until I find something that fits.
I actually didn't know what "Bullshit & Rainbows" was going to be about when I started writing it. I never really start my songs knowing what they'll be about, it's just whatever comes naturally from my subconsciousness and then I build a story from there. I almost always write the chorus first, though, and then write verses to help get us there.
I produced and arranged "Bullshit & Rainbows" in my little home studio. Once I had the first version, myself and mixing engineer Ian Gomes agreed that the softness of the ballad would be nice with really high-quality vocals to truly capture the emotion of the song. My little home studio is rather limited, so I linked up with Derek at RAC in Toronto and recorded the vocals through the Neve console there. Then Ian mixed it and ran the vocals through some very cool vintage analog gear, like the UA-176 compressor that gave it all some beautiful saturation. Ian is a co-owner at Union Sound Company in Toronto and has a very rare collection of gear that is exciting to have access to. Then I sent the track to JUNO-nominated engineer and songwriter Dajaun Martineau in L.A for mastering, where he put the magic touch on it!
RAC: Can you share some of your goals as a musician and your intentions for your music?
5omerset: At the moment as an artist and musician, I'm just really grateful to be releasing music and that people seem to be listening! I intend to keep releasing music as 5omerset far into the future, and I have a concept for a live show that will be very cool! As a songwriter and producer, I'm excited to start writing more for other artists and helping them develop a unique sound of their own. My goal is to ultimately mentor young artists to hone their writing craft and develop a unique voice while still being catchy, current and timeless.
RAC: Thank you for your time, 5omerset! Let's finish things off with a glimpse into the future – what do you have lined up for the rest of 2022?
5omerset: I have a lot of other music in the works for 2022, and I'm planning on ramping up my releases. I'm currently applying for the FACTOR Canada Juried Sound Recording grant for $10,000, which would go towards recording a full-length album. The album is a collection of songs I have already written and recorded, but with the funding, I plan to go to Union and track all the songs with Ian co-producing and engineering along the way. We would also film all the sessions and use it as content for YouTube and social media. Union is a one-of-a-kind custom-built studio that is a stunning place to record and film in!
What I've learnt through this journey is that you have to be tough in this industry. If you write songs, you'll face a lot of rejection and you won't be able to please everybody — but if you keep writing, and keep releasing, even if you only reach one person or inspire one other artist, it's all worth it in the end.
Written by Rebecca Judd
Illustration by Yihong Guo