Rapid-fire questions
Age: 27
Birthplace: Winterpeg, Manisnowba
Favourite DAW: Logic Gang
Number of shows performed at: Too many to count
Favourite non-hip hop song: Who The Cap Fit – Bob Marley
Time worked at RAC: 12 months
Zodiac sign: Aries
Hobbies: Muay Thai
RAC: You graduated RAC in Fall 2021 and have already worked a few live sound and post-production gigs. Could you tell us about your first audio gig?
Tyrus: My first audio gig out of college was actually doing the tear down for a Roger Waters show at Centre Bell. I got this opportunity through IATSE, the local stage-hand union here in Montreal. It was a huge crew of almost 100 people, so things were very fast paced and overwhelming. I disassembled audio equipment including monitors, sub speakers and PA stacks. This particular show was pretty physically demanding, as it required me to crawl around in tight spaces under the stage to disconnect cables and other pieces of equipment. Overall it was a cool experience to see the sheer amount of planning and set up required to put on a show at the highest level. Great experience as a fresh grad.
RAC: Do you prefer working in live sound or in a post-production studio?
Tyrus: Definitely in-studio work. Live sound is great in that it is a very dynamic environment, but being behind the screen in a studio session is my comfort zone. The vibe is a little bit more casual, allowing both me and the artists to experiment and have fun, while also getting top quality work done for the client.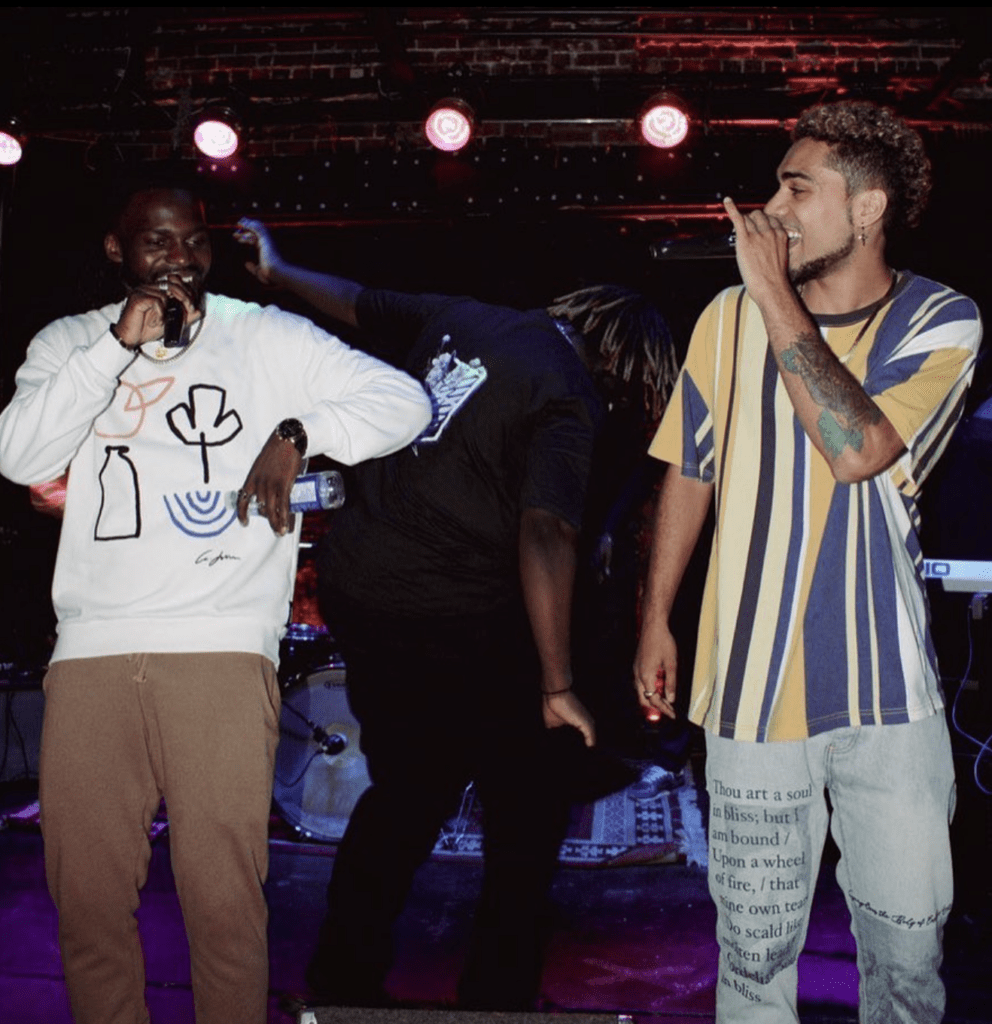 RAC: Could you talk a little about your post-production work?
Tyrus: I've been doing freelance recording work for a post-production studio here in Montreal. My main job is to record vocal talent for voice-overs. I'm responsible for ensuring all lines are properly recorded to the specifications required by the client. When big name companies such as Blizzard are involved, there will typically be a director present via Zoom to ensure the talent delivers lines clearly, and with proper intent and emotion. Other times, when it's just me and the talent, that responsibility will fall on me. This is why developing critical listening skills is so important as a rookie engineer. You never know when you will be asked "Do you think we should keep this take?"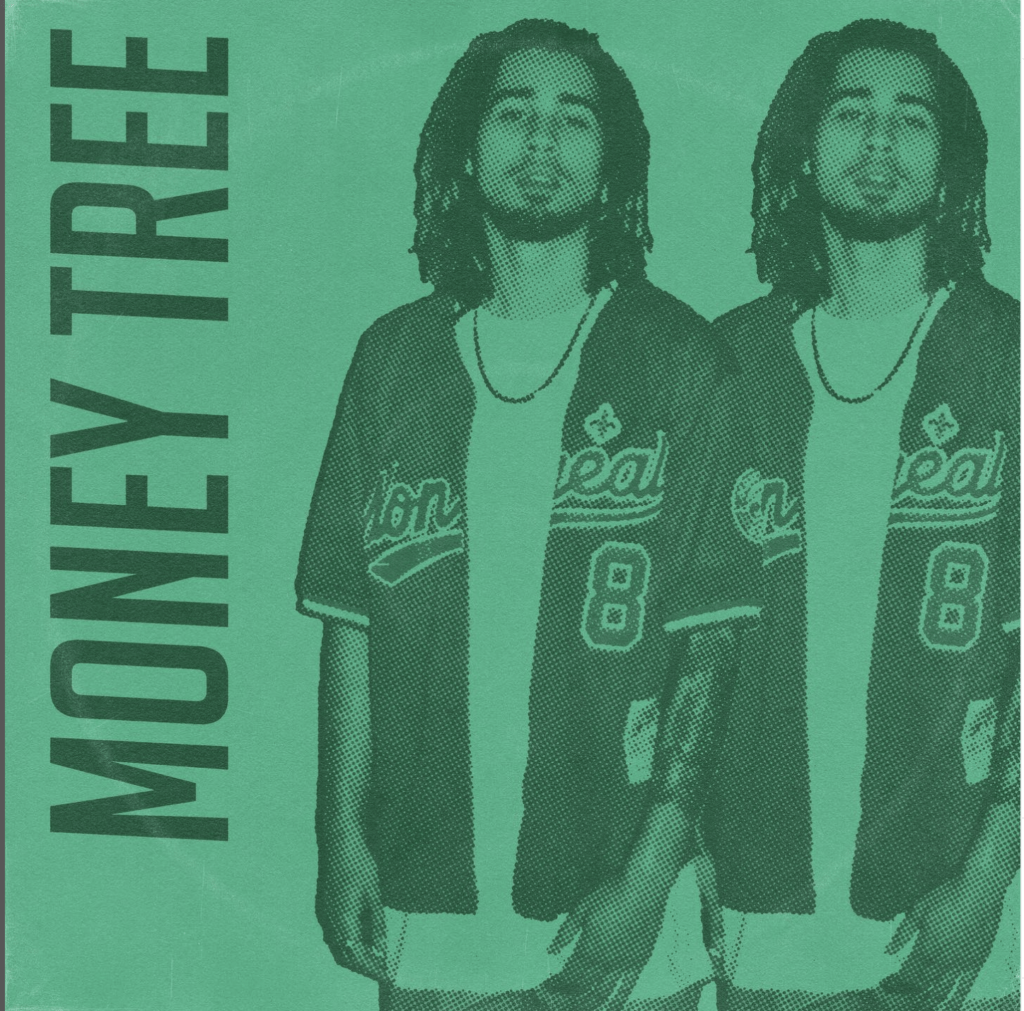 RAC: You're also the social media creator/community content developer at RAC. What's been your favourite project to work on so far?
Tyrus: Having the opportunity to create content for RAC has been such a blessing. I've been able to hone my skills and workflow throughout my time here. Creating the "onShuffle" series has been my favourite part so far. Coming up with the questions and hearing the answers of the artists has been such a fun process the whole way through.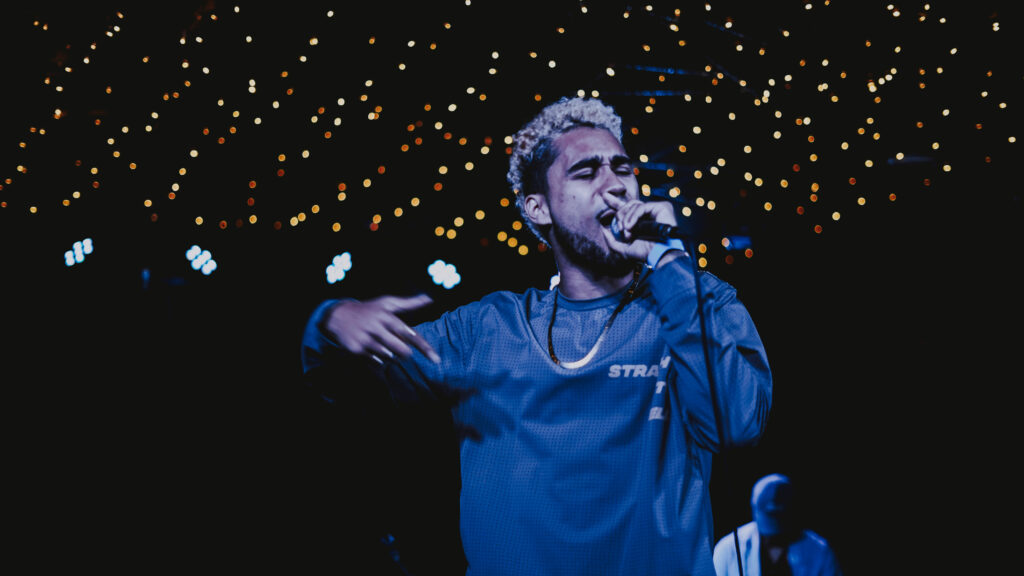 RAC: What are your goals for RAC's social media presence?
Tyrus: There's too much mindless garbage competing for our attention online nowadays. I would like to see RAC's social media pages be a place where anybody, whether student or not, can find value. Be it entertainment, educational or otherwise, our presence should be one that enriches your feed.
RAC: You're a hip hop artist who regularly performs live as well! How long have you been working on your craft?
Tyrus: Since the cafeteria in high school! Honestly, I used to skip class to freestyle with my friends in our caf. in school. This was back in 2012ish. At the time it was just for fun, I didn't have any dreams of actually becoming a rapper. It wasn't until 2017ish that I started taking music seriously, and not until 2020 did I decide I was going to pursue music full time. It's been a rollercoaster ride, and maybe one day I'll go into full details for the RAC community.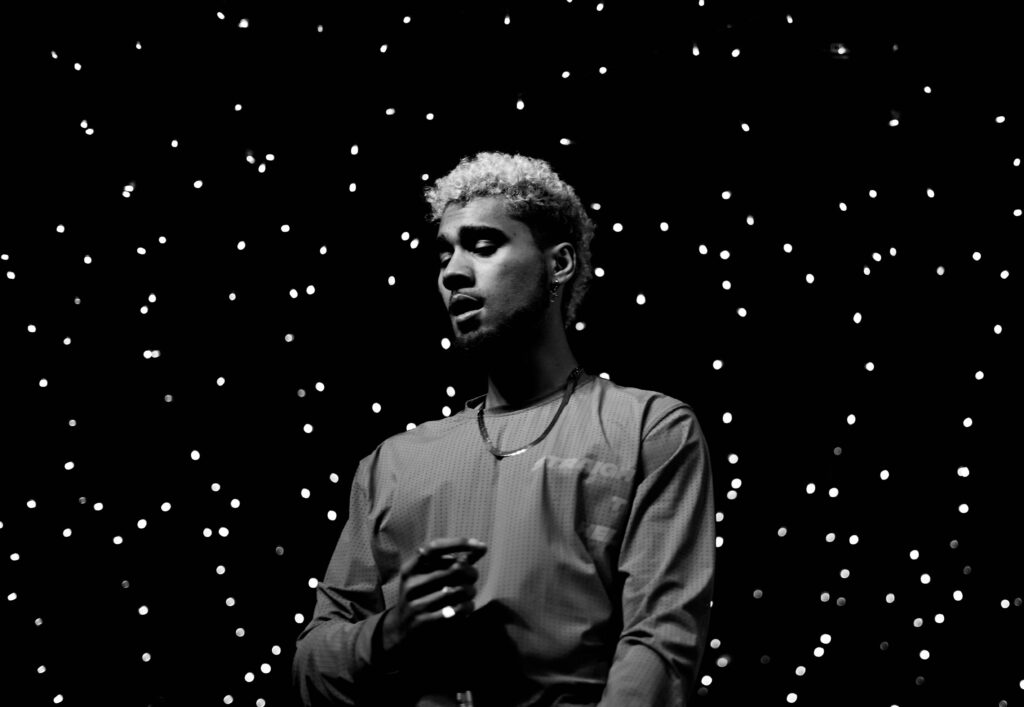 RAC: Do you have an area that you're an expert in or a position that you particularly like (i.e.: audio engineer, producer, musician, instructor, etc.)?
Tyrus: Honestly, compared to some of the instructors at RAC, I'm just a rookie. Although, after being a year out from RAC I've already gained so much professional experience and developed my skills a lot, I still am just at the tip of the iceberg of my career. There's always more learning to do and more "reps" to get. Right now, my mixes are the best they've ever been – and I'm sure a year from now they'll seem amateur compared to what I'll be doing at that time.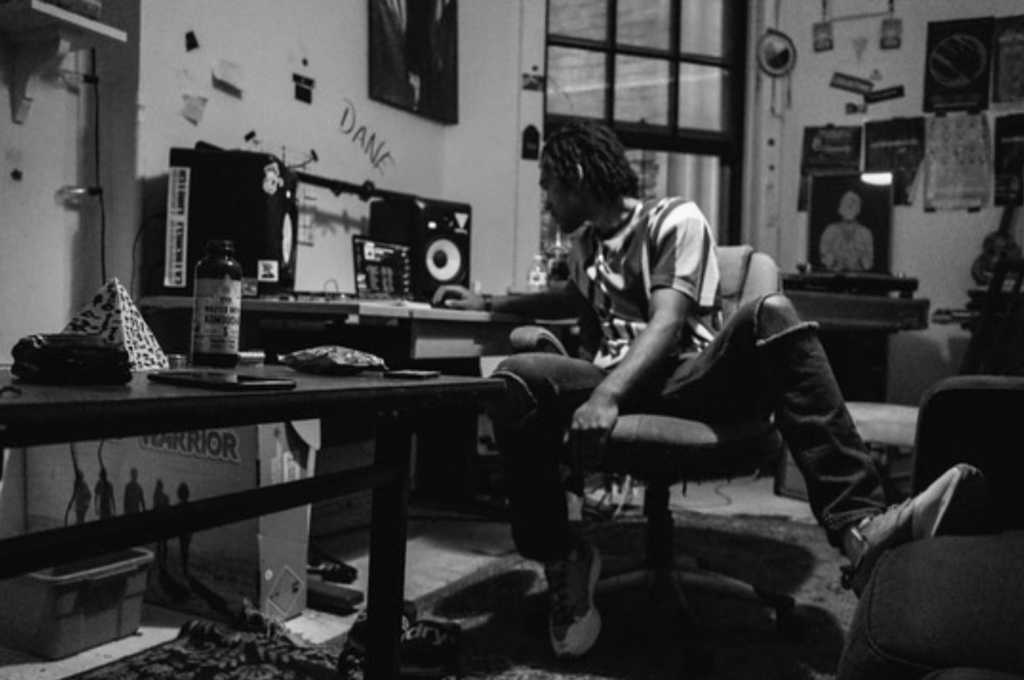 RAC: What is your favorite memory at RAC?
Tyrus: My favorite memory has to be the first month of school, when 3-4 rappers from my cohort in Montreal got together and recorded a track together. It was produced by a Winnipeg artist named Ruiz. There was no chorus, just bars. The studio sesh was so wholesome and creative. That was the first time I really felt like I was living the life I envisioned for myself.
RAC: Are you currently working on any new projects? Can you share some details?
Tyrus: Yes there is always new heat being added to the vault. I can't give out too many details just yet, but I will say this – I have my eyes closely watching the opportunities that NFTs can give us artists to take our power back 👀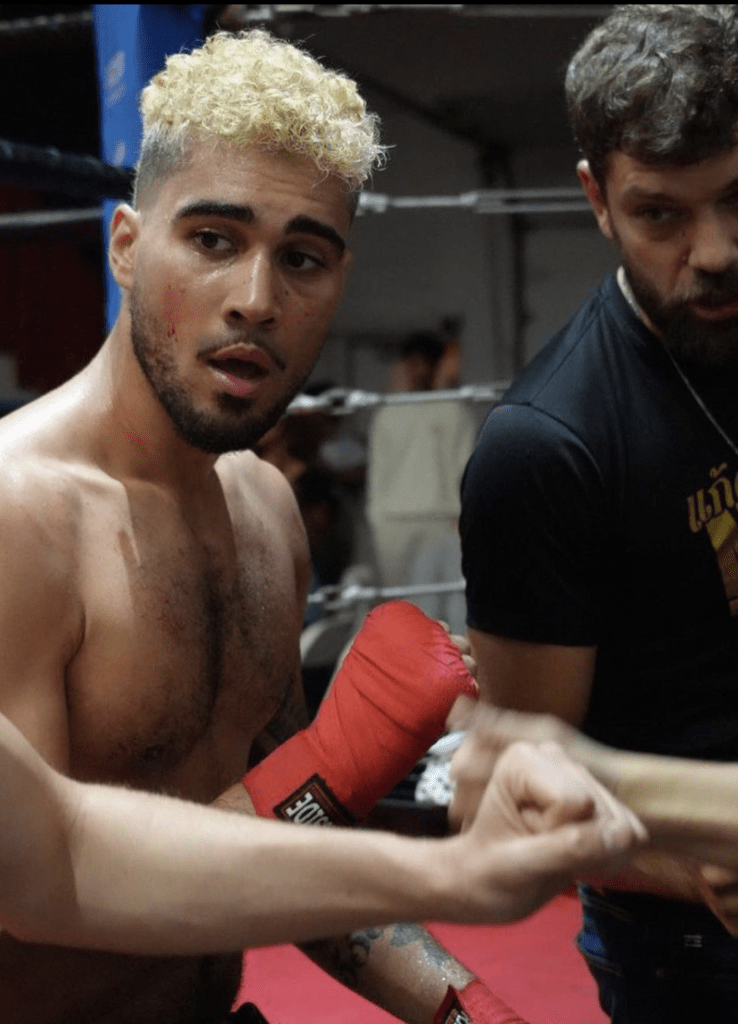 RAC: Would you rather design your own jewelry line (with an emphasis on signet rings) or your own clothing line?
Tyrus: I think if I had to choose right now, I would say jewelry line, just because if you have an eye for it, you can easily make some fire rings, etc. When it comes to clothing, you really have to take your time with it. There are so many little details to consider. A jewelry line I could bang out quickly. Knowing how much of a perfectionist I am, a clothing line might take me half a decade to release. I would need more experience in that lane to efficiently produce it.