Not wanting to limit himself to just one artistic medium, Émilien Bombardier, AKA Bomber on the Beat, has made it his mission to adopt a holistic approach to his art, mixing original visual works with collaborative sonic projects. Finding inspiration virtually everywhere – from different musical genres to various art styles – Émilien's work pays homage to the seemingly dissimilar cultures that have shaped him into the artist he is today.
The bilingual multidisciplinary RAC alum chatted with us about art, finding your style as a creator, the importance of networking, as well as his own artistic journey that gave birth to his Bomber on the Beat persona.  
Describe the sound of Bomber on the Beat: Trippy
What's your zodiac sign?: Aquarius
Favourite "I'm in the studio" meal?: Coffee
Top 3 musicians/bands: Sticky Fingers, Jean Leloup, Kendrick Lamar
Favourite illustration (yours or someone else's): This is the illustration I did for my latest project called "So Long".
RAC: Who is Bomber on the Beat? Tell us a little bit about the early years that influenced you as a rapper/beatmaker.
Bomber: As a teenager, I would always draw or write song lyrics in my school books. When school was over, I would record these lyrics in my room with a cheap microphone and post songs on SoundCloud for my friends to listen to. It was mostly rap or reggae songs.
Then my childhood friend showed me how to make beats on GarageBand and Logic, so I learned how to compose melodies to go along with the lyrics I was writing.
In elementary school, I played saxophone in the school band, so I already had some music theory knowledge, which helped me get into music production.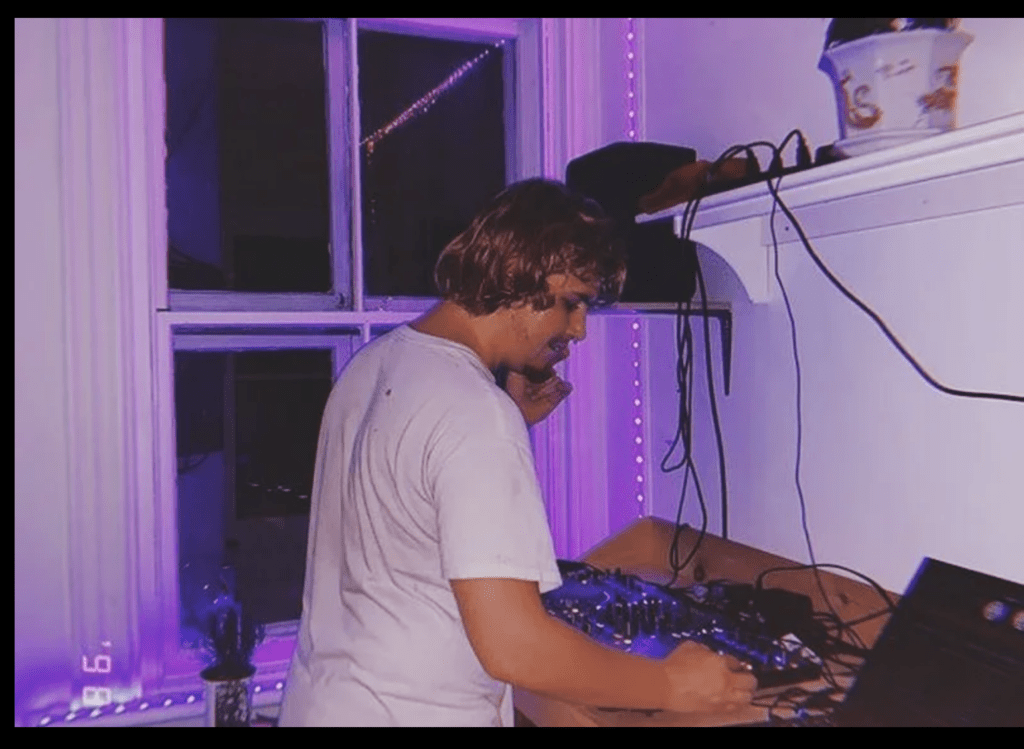 RAC: Looking at your musical inspirations, do you find that your tastes have changed since you started creating your beats or do you still get ideas from them? What do you appreciate about these artists that first influenced you?
Bomber: Since I started creating beats, my taste in music has changed a lot. I used to listen to Pop music (Lady Gaga, Justin Bieber, Flo Rida, etc.) and I still really like the catchy and efficient side of this genre. I also listened to the classic hits that my mother loved (Rock, Pop, Québec and World music) and I appreciate all those melodies that showcase the culture behind these projects.
To be honest, the songs I listened to before are not the ones that give me the most ideas, but they have influenced me a lot, even if it was only unconsciously.
I think it's very important to have great musical literacy when you work in this field, so I don't reject these songs. Also, I really like to mix different genres in my own productions, so I try to use all my accumulated knowledge for these types of opportunities.
RAC: You produce your own beats but also rap over some of your tracks. Do you prefer the creative process of being a beatmaker or a rapper? Why?
Bomber: In general, I prefer to rap/sing in my music projects. I love beatmaking, but my primary passion is writing and performing lyrics. It's easier for me to create an interesting story that way, especially because I'm more confident in these skills. When I was younger, I wanted to write books and I studied French literature in college, but I discovered that song lyrics are the perfect format for me. I get to mix poetry with everyday observations. It's like therapy for me to put all my thoughts on a piece of paper.
Also, when I record my lyrics, I like to use a beat produced by another artist. It's fun to collaborate with friends or contacts, especially because I can get their input, which makes the production much better.
RAC: How did you make these contacts? Can you share some tips on building industry connections and networking?
Bomber: Some of my contacts are old friends and some are newer friends. In this industry, it's very important to have connections, so when I go out to shows or events, I don't hesitate to share my information with people I've just met. Sometimes you can find the perfect collaborator without planning it!
During my studies at Recording Arts Canada, I also had the opportunity to meet various artists and professionals. Some of these classmates are now part of my contacts. I would say another great way to build connections is to study or work in the industry you want to start a career in.
RAC: Could you talk to us about some of the topics you touch on in your raps? What is the message you hope to get across in your music?
Bomber: Lately in my solo projects, I like to rap about deeper and darker topics like depression, death, drugs, and real-life situations, but with a little bit of hope through it all. When I talk about these topics, I hope people will relate and know that they are not alone in these difficult situations.
When I do collaborations with other artists, I try to talk about lighter topics. I like to create vibes and talk about nice things, or I'll give myself the opportunity to write poetic or philosophical lyrics. When I produce these types of songs with collaborators, I want our listeners to travel with us and feel the energy that we are trying to express.
RAC: You're also a great illustrator with some pretty funky characters and designs. Are there particular artists or styles that inspire you? What do you like about their work?
Bomber: In general, psychedelic art always amazed me and it's what inspires me in my own projects. There are not a lot of artists that I use as inspiration, except for Chris Dyer who is a Canadian/Peruvian artist who does trippy projects (artwork, graffiti, sculpture, etc.). There is also Salvador Dali.
Illustrations that accompany songs and promote events also influence me a lot. I like to analyze these types of works because I can discover the tricks that the illustrators used to create their art, which I'll reinterpret in my own way. I really like 3D illustrations, cartoons, raw photoshop artworks, and logos. I am also a big fan of tattoo artwork in general.
Over the past few years, I've become a big fan of manga like Naruto and Dragon Ball Z, so sometimes I'll find inspiration in these illustrations that look great! It's the same thing when it comes to Nintendo video games and the Pokémon universe.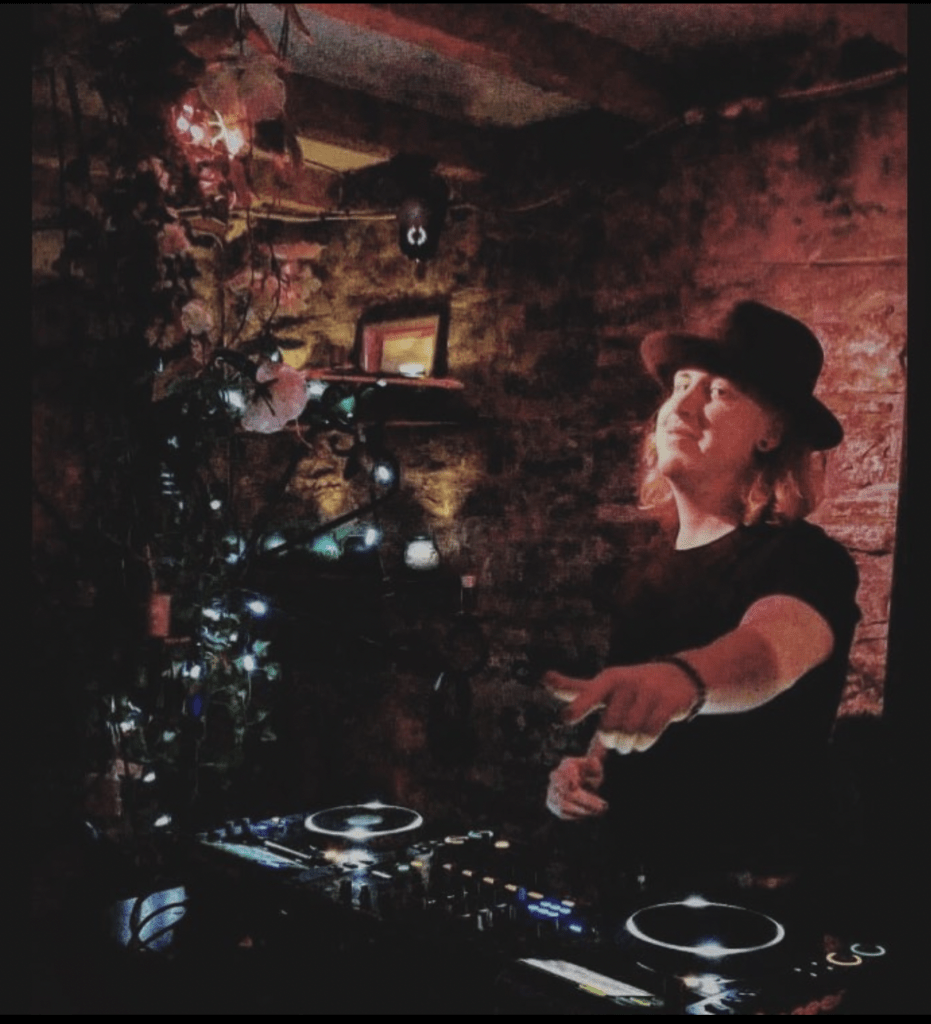 RAC: To follow-up on the last question, how would you advise our readers when it comes to finding their own style (either musically or through illustrations). How did you find your own?
Bomber: To be honest, I'm still searching for my own style in music and illustrations. But after doing several different projects, I have a better idea of what I like to do and what I don't like. Also, the fact that I am constantly trying new things makes me discover new passions, and new strings are added to my bow.
My advice would be to keep creating new projects and collaborating with other artists to get as much feedback as possible. That way you will have the opportunity to discover new interests, and through the feedback you get from artists or listeners, you'll realize what your fans would like to see more of. By creating different kinds of projects, you'll also begin to learn more about your own identity as an artist.
RAC: The lo-fi beats you produce and trippy characters you create mirror each other in that they both seem to embody a psychedelic vibe. Are you hoping to marry your music to your art? What's the ultimate goal?
Bomber: Indeed, I would like to marry my music to my art. My ultimate goal is to create my own projects from A to Z. I would like to produce my own music, music videos, and artwork.
My next big project is to create a concept album produced in a professional studio. But, from what I've already learned and experienced in the music field, I know that working in a team would be very helpful. So another one of my goals is to find a team that I feel comfortable with who understands my point of view.
RAC: Tell us more about your musical education at RAC. What were the most significant takeaways from your studies?
Bomber: I really enjoyed studying at RAC! At first, I enrolled in the program because I wanted to improve my skills in music production and in studio recording, which I did. But one of the things I learned that I remember the most is how important teamwork is in this industry.
During my studies, I had the opportunity to build relationships with my classmates and even with some professors. Some of the RAC instructors were and still are some of the best teachers I've had in my life, mostly because they showed me that they were as passionate as I am. Of course, I learned a lot of theory and practiced every day in the studios, but the most important thing for me is teamwork!
RAC: Thank you for your time, Émilien! What can we expect from you for the rest of 2022?
Bomber: You are welcome! What can you expect from me in 2022? You can expect more of me performing in reggae and hip hop songs. You'll also see me releasing new electronic music with trippy artwork that I create myself. You can add my portfolio or my Linktree in your bookmarks so you don't miss anything!
I'm currently working at Recording Arts Canada, so you may see me around the Montreal campus. But you never know! New opportunities might come my way and I may be working at a venue or studio near you.
Written by Ania Szneps
Illustration by Yihong Guo