Welcome to Part 2 of our Online Tools series! Earlier this year, we published Online Tools That Every Artist Should Know About, an article detailing a few of the most essential online resources that emerging independent artists can use to propel their career forward. However, we only scratched the surface — the number of online tools and resources available not only to artists but to anyone working in the music industry, is vast and ever-growing. That's why we decided to create an entire series dedicated to sharing valuable tools that can help support, grow, and maintain a successful music career. 
Part of the beauty of making music is that you can create something that is entirely new and unique. You can pull inspiration from different genres, emotions, memories, cultures – there are no rules. In recent years especially, it's become more and more common to find music that doesn't fit into a particular genre or label, which is a wonderful thing. But as an emerging artist or producer, it's important to be able to define your style of music in a way that people can understand. Otherwise, how can you promote your music properly if you can't communicate what it is to your audience?
If you struggle to find the words to define your music, check out www.everynoise.com, a website that shows a scatter plot of almost 6000 genres found in Spotify's algorithm. It is updated constantly and you'll find everything from well-known styles like "indie rock" and "contemporary R&B" to micro niches like "vintage Norwegian pop" and "ambient black metal". You can click on any one to hear a song that Spotify has categorized in that genre to get an idea of what it sounds like, and can also see all artists associated with it.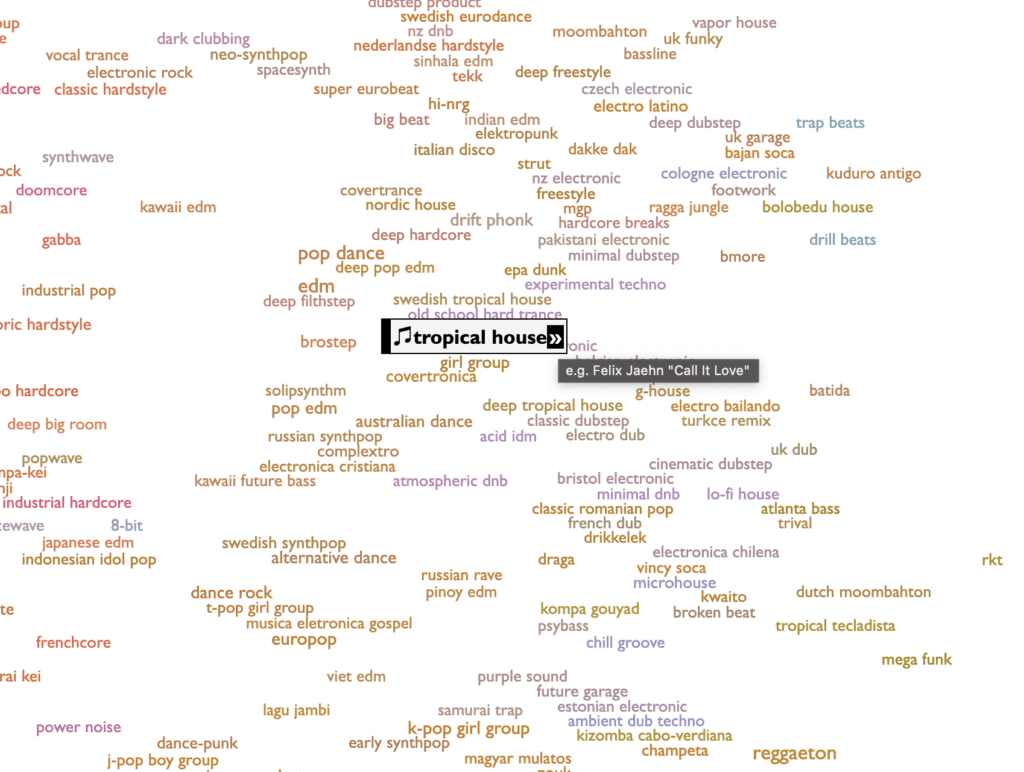 What's great about the scatter plot approach is that you can explore similar genres and artists that are clustered together, allowing you to search for a category that best suits your own music. Maybe you know it's in the realm of R&B, but you come to find it actually fits particularly well under the description of "bedroom soul".


Another neat trick is that you can also search artists by name and see their tagged genres. Sometimes it can be easier to start your search that way, if you know your music sounds similar to theirs but you don't quite know how their music is categorized.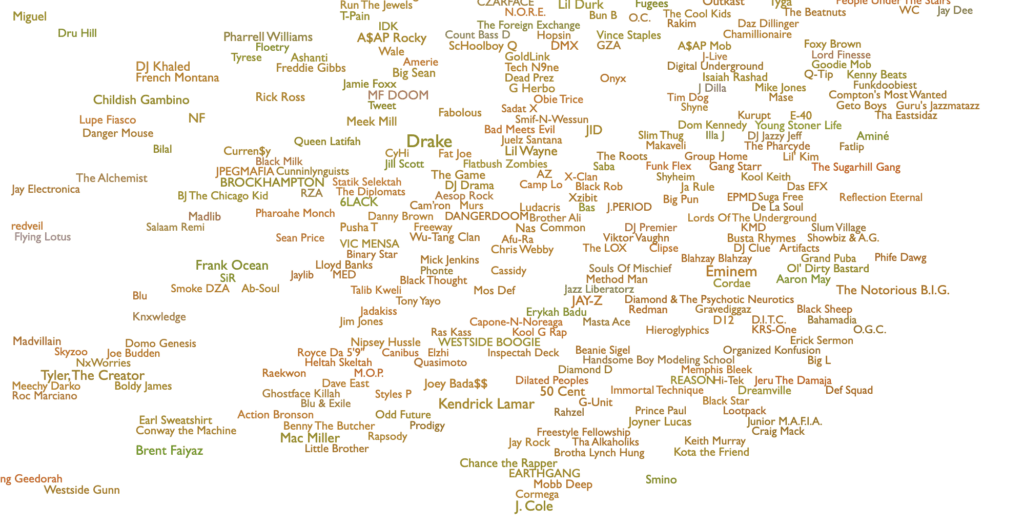 Of course, it's possible that you may still feel the need to label your style as an entirely new genre, but this tool can certainly help guide you in finding the perfect words to present your creation to the world. This is key for branding, pitching, planning campaigns, and even getting hired for jobs.
This is an important tool for anyone releasing music. Genius is a website that helps you make your song lyrics available to your listeners and also allows you to add annotations to those lyrics – providing context or telling a story behind a particular line – to give better insight into the meaning behind them. (You may have seen Genius lyric annotations on Spotify's Behind The Lyrics feature in the past, where high-profile artists shared stories about their song while you streamed it). This not only creates a stronger connection with your fans but also gives them the best listening experience possible. You can also add facts about the song like who wrote it, who produced it, and where it was recorded.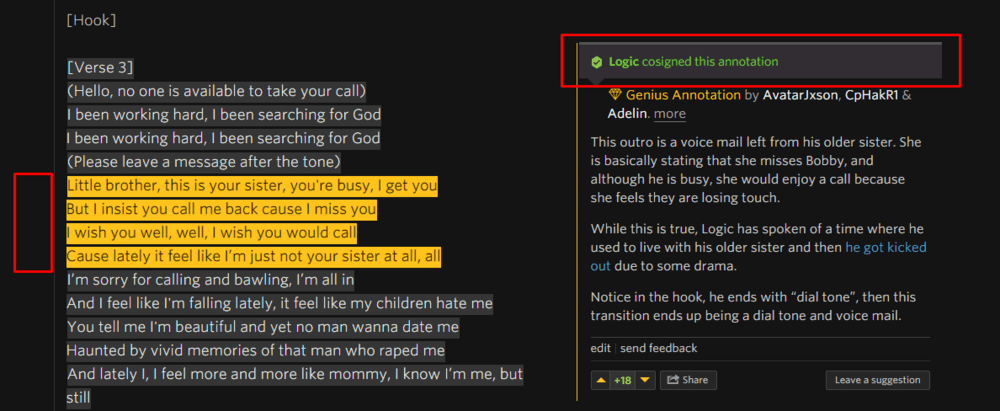 Having your lyrics available online also builds your credibility. If someone searches for you, you want them to be able to find both you and your work. If you googled a company and couldn't find any kind of information, you would most probably get the feeling that it isn't legitimate. Genius is a credible and well-known lyric site, and having yours published there adds to your credibility as an artist or producer. 
You can create a profile for free and fill out a form on their website to request verification as an artist.
Making your lyrics available on the web is a good start, but if you want to get them on other major platforms and apps such as Spotify, Instagram, Apple Music, Tidal, and more, you need to know about this tool.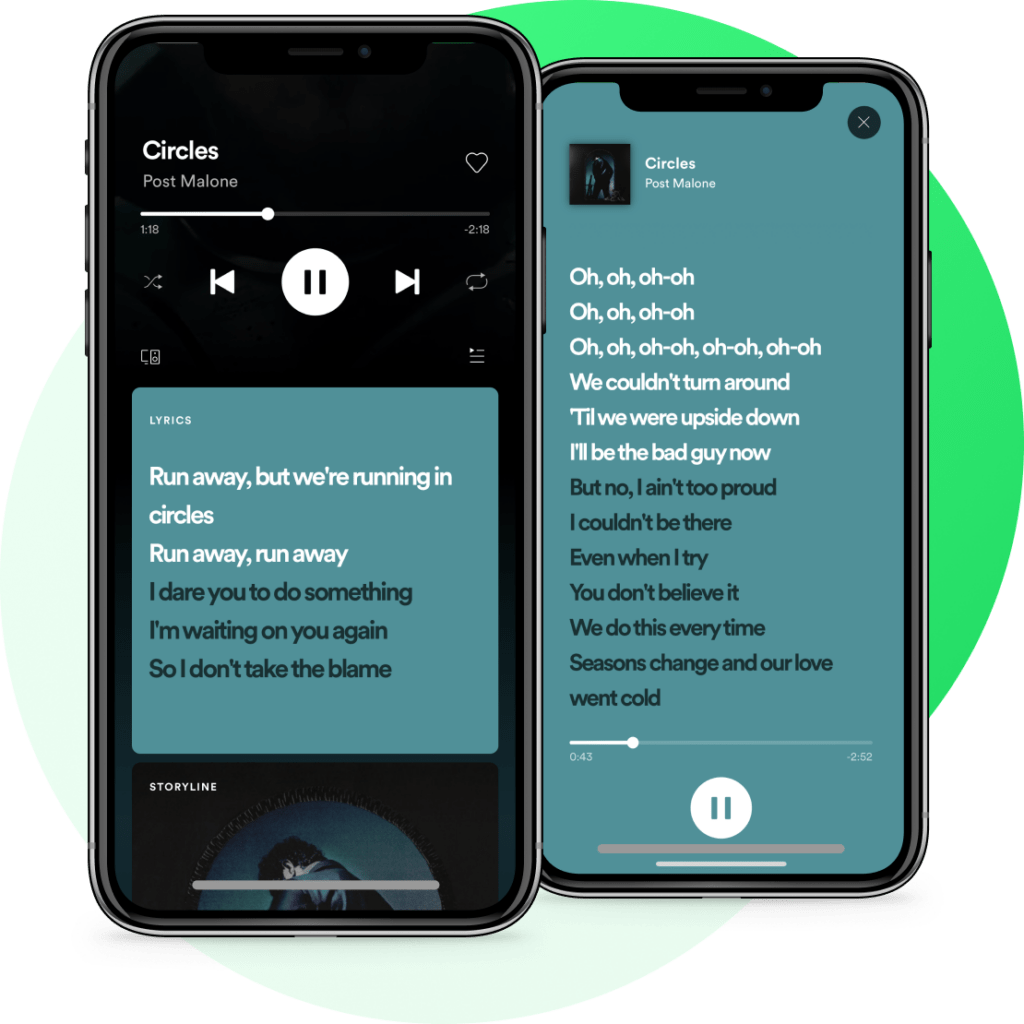 Musixmatch has become the world's biggest lyric catalogue, and has partnerships with all the major music channels to give artists the power to manage and share their lyrics internationally. Once you become a verified creator on this app, you'll get access to your music catalogue and professional profile, and you'll be able to add, edit, and sync the lyrics to all of your published music so that fans can read and share them on their streaming platforms and social networks.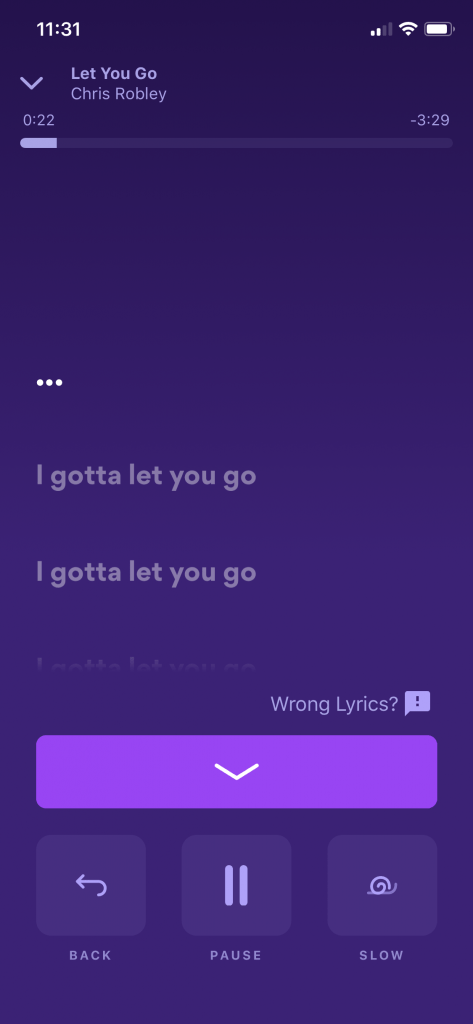 You can sync the lyrics from your phone or desktop, matching them line-by-line and word-by-word with the audio, to give your listeners the most accurate and enjoyable experience possible. Once again, you are building both your connection and credibility among fans, all with a completely free and user-friendly tool!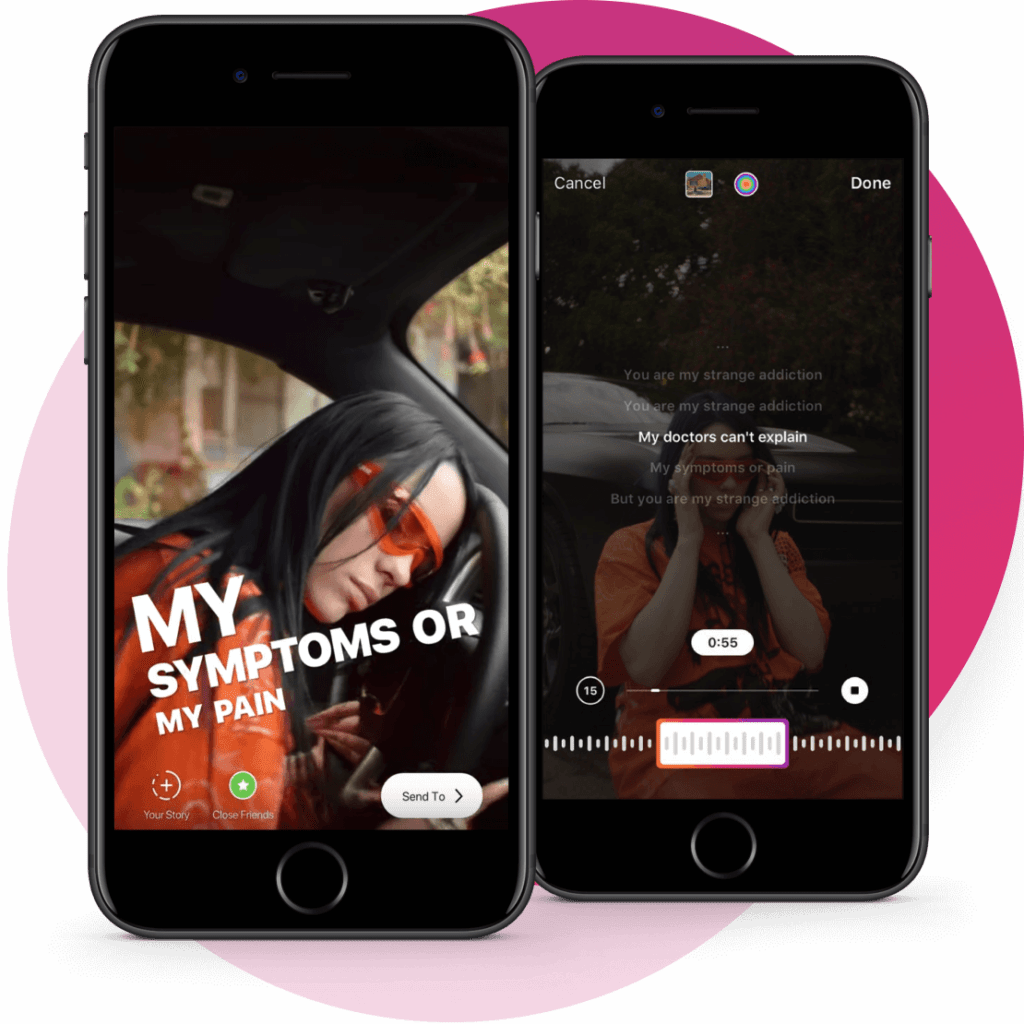 Stay tuned for Part 3 of our Online Tools series, coming soon!
Text written by Andria Piperni
lllustration by Yihong Guo