On top of founding her own label and artist management agency Hot Tramp, Sarah Armiento has worked as a publicist, show promoter, and co-founded Montreal music venue The Diving Bell Social Club.
Starting out in PR for a music promotions company, she built up enough connections and skills to go independent, first freelancing, then launching her own business managing artists and their release campaigns. She's learned the ins and outs of the industry by gaining as much experience as possible in various roles before carving out a place for herself.
Sarah sat down with RAC to discuss the importance of entrepreneurship, business strategy, strong career vision, and how to thrive in the music industry.
RAC: Thanks for sharing your story with us, Sarah! You've worn many hats in the music industry. Where did your career journey begin?
Sarah: My first entry into the music industry was a DIY spot in Montreal called The Bog, in 2017. I was doing my master's in something completely unrelated, and just stumbled into the venue. Within about two months, I was organizing the weekly shows, working the bar, and generally becoming very involved. That was the root of Hot Tramp, and it was when I really became part of Montreal's music community. I realized that this is what I wanted to do, and felt that I had a knack for it.
I then worked in PR for a year at a music promotions company and, in 2019, I started my management company Hot Tramp with a roster of two. I used my PR experience to freelance while I managed my artists. That first year I was doing too many things at once, and eventually I stumbled into show promotion. I organized Hot Tramp Fest, and started booking and curating shows in partnership with The Diving Bell Social Club. By the end of the year, I knew that show promotion and management was what I wanted to focus on. My business plan started to specialize itself after that.
RAC: What drew you to want to break out on your own and start a label?
Sarah: When 2020 hit and show booking wasn't looking promising, I decided to further pivot and launch as a label. It would have happened down the line – that was my end game, but Covid pushed it to happen sooner than expected. The music industry is fast-paced, so I felt I needed to come up with a plan or Hot Tramp might not make it through the pandemic. A record label was like an umbrella for all my other jobs to fall under. Now, I still do booking and PR, but I do it with the record label as the focus.
If you're looking to start a label, then I'd advise that you take time to learn the industry, because you need to know every side of it. You have to simultaneously be an entertainment lawyer, an accountant, a marketing strategist… and if your artists don't have full teams yet, it is a lot. It's valuable to have a good amount of years of experience or schooling. I felt in the first year, and still do now, that I'm learning as I go.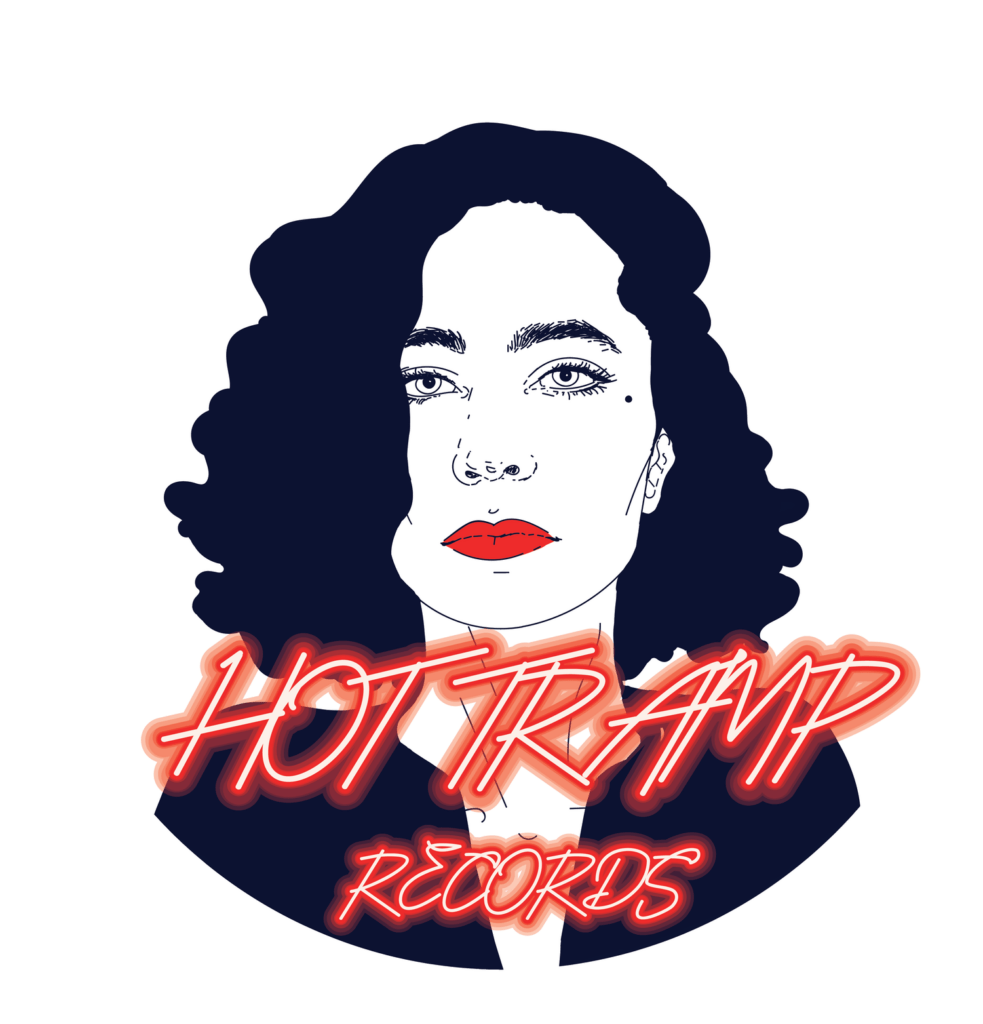 RAC: How can people explore various areas of expertise to find a career that's right for them?
Sarah: I did it mainly through hands-on experience: learning and researching what others have done. A very helpful thing to do in the beginning is to talk to industry people with years of experience as they've gone through it already. That's the best way to gain knowledge, by making allies in the industry who are willing to support you. Make sure you're not alone on an island trying to figure it all out.
Working in PR, one of the first things I learned was how many different roles there are in the industry. There are promoters, agents, publicists, label managers, distributors…so many roles to choose from. Networking is also really important, just by going to festivals or getting yourself in as a delegate, you'll learn a lot.
RAC: How important was being part of the music community for starting your business?
Sarah: I think it was the music community that got me into the industry – I wouldn't be here without it. Hot Tramp is a company but it feels very community-driven, like we're all a team together.
My first two artists were a big inspiration for me wanting to start a management company. Believing in the music of the artists that you represent is absolutely important or else it's not worth being in this business. You need to love what you're doing, or you will literally drive yourself crazy.
RAC: What's been one of the biggest challenges as an entrepreneur in the industry?
Sarah: As a label, it's finances. In the indie music world, you're limited by funds. It's not a quick revenue stream. It depends on the trajectory of your artists, but sometimes you get lucky and have an artist break. That being said, it's definitely tough and there's a barrier to entry if you don't have financial backing, which indies often don't. You need to be patient.
A label is not only a time investment, it's a financial investment. When you're managing, you're investing your time, but you're not spending much money. When you're a label, you're doing both. I would say to wait until you have a stable financial structure in mind, and have solid savings before launching.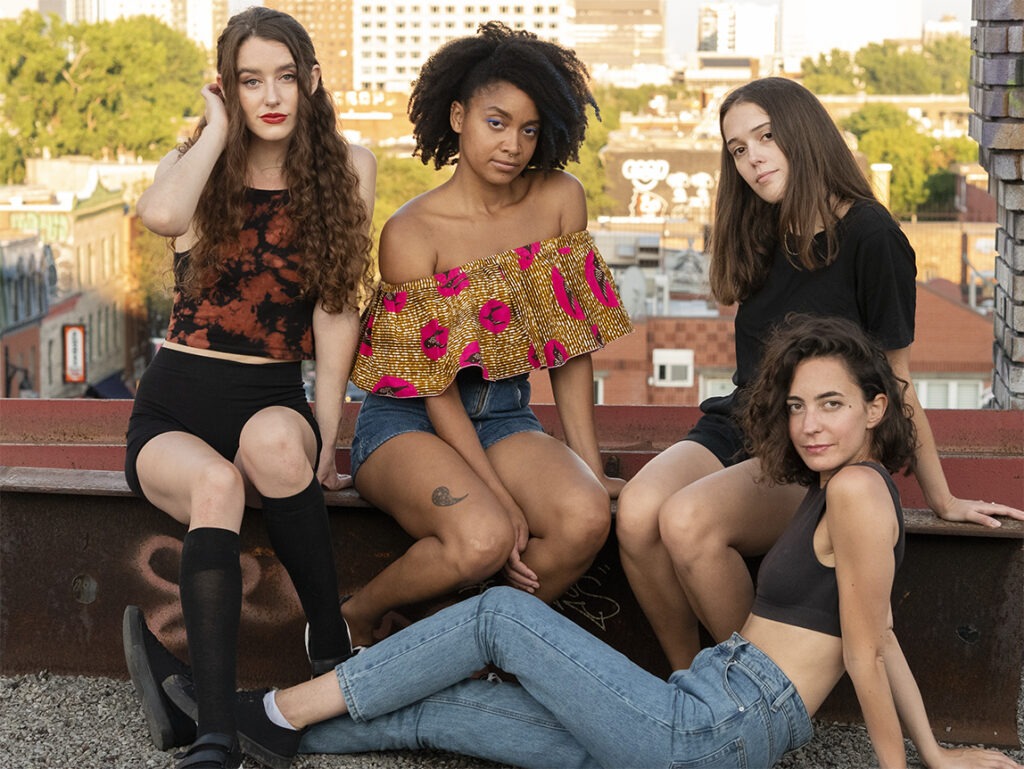 RAC: What's been one of the biggest rewards?
Sarah: I don't want to be doing anything else. As much as it can be stressful and unstable, it's so fulfilling to see the artists that you care about, and have worked hard for, succeed. When you're running your own business, you feel both the wins and the losses harder. When something works out though, like when you book that show you really wanted or when the album is doing well, it's all worth it. A business win feels like a personal win.
RAC: What first steps would you recommend to artists looking to begin their careers and build their team?
Sarah: If you're starting out as an artist, don't even think of a team yet – you don't need one. If you get a manager, they won't have anything to manage! Focus on your creative team like producers, making good music, and playing local shows. Once you start gaining momentum in the community and creating the sound you want, you can start looking for a team. But first, focus on building your art up in your community.
As an early artist, the most important thing is getting out there. Work on an EP, release a couple tracks, hit up festivals in your city. You can see all the delegates who are in town online and ask them for coffee or invite them to a show. No manager is going to sign you right at the beginning.
RAC: What should be considered before signing a record deal?
Sarah: These days, money is the main thing labels can bring to you, as well as premium distribution and infrastructure to release in stores around the US and Canada. Obviously, label value changes with the amount of clout that label carries, and if you really need extra support, they can help.
Your goal should never be getting signed, it should be focusing on making music. If a label happens, that's great, but you should prioritize getting your music out there in the right places.
RAC: How can artists license their work for TV/film? What are some things they should be careful about?
Sarah: The ideal is to get on a licensing agency's roster. When you're researching agencies, always look up what they've done in the past. It's always exciting for artists to be offered a contract, but you want proof of past placements. Do research on agencies – it is harder to get placements without them. You can try reaching out to music supervisors but their inboxes are probably the most overloaded of the industry. See if you can get one to sit down with you over coffee when they're in town.
RAC: What should artists look out for when presented with a contract?
Sarah: Ideally contracts should be looked over by an entertainment lawyer. You can also DIY it and ask an industry friend. If there's any wording you don't think you understand, it's always better to be safe than sorry.
Hiring an entertainment lawyer can be inaccessible, so hopefully you can find someone who will help you for free. If not, you can always ask the person who sent the contract to clarify. There are a lot of common resource templates online, so you can figure out standard practice. If you have any red flags, get a second opinion.
RAC: What's the best lesson someone in the industry taught you when you were starting out?
Sarah: Get out there. Meet people. Talk to people. Opportunities aren't going to just appear for you when you're starting out. No one's knocking on your door, you need to be the one doing the knocking.
—Final notes—
Sarah Armiento is one of the most interesting new forces in the music industry, offering worldwide tour booking, premium distribution, well-rounded connections and a personal approach to artist management – a rare and exciting offering. It took years to figure out the right fit, but today, Hot Tramp is a bright example of striking balance between experience and intention.

While it's essential for young professionals to experiment with various roles in the music industry, Sarah stresses the importance of gradually specializing your services. Additionally, mapping out a focused business plan limits the risk of taking on too many different jobs and running a business that lacks clarity. Pursue what fits best for you.
Written by Maryse Bernard
Illustration by Yihong Guo